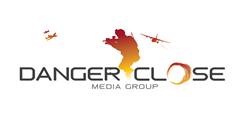 Danger Close specializes in inbound marketing for firearms and weapons industry manufacturers.
Saint Charles, MO (PRWEB) May 30, 2014
Firearms Marketing Company Danger Close has finally surpassed the 1 million fans marker on Facebook and still continues to grow and influence the gun community through their engaging marketing and inbound marketing methods.
Using dynamic imagery, informative posts, product placement, and the power of video, Danger Close has created multiple marketing channels that are both entertaining and captivating. With already established Facebook pages such as Tactical Shit, Tactical Trucks, Liberal Tears Gun Oil, Personal Defense and Tactical Gear, and Tactical Operator along with newly created pages Sniper Rifles, Girls with Weapons, and Red Velvet, Danger Close has created a community of recreational shooters, competition shooters, and ex and current military and law enforcement officers.
Danger Close has also partnered with pages such as Patriot Nation, Girls for Gunslingers, Cold Dead Hands, and others to create an empire that reaches WELL over 3 million fans and gun enthusiasts. They also have a YouTube channel in which they do product reviews and generate informative and educational content.
Danger Close is a division of Anchor Communications, a marketing agency that has over 20 years of experience in the marketing industry. Anchor Communications is also a Certified HubSpot Partner and specializes in inbound marketing, branding, and social media methodologies.