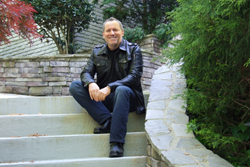 Atlanta, GA (PRWEB) May 30, 2014
Home security expert, Jordan Frankel, commonly known as the Security Sensei and founder of Global Security Experts, is now making his expertise more available to the media. Frankel's home invasion prevention products have been featured on Oprah, Fox News, Rachel Ray, and dozens of other media publications.
Over the past 20 years, Frankel, the inventor of the award-winning OnGARD door brace designed to prevent violent home invasions, has met with hundreds of home invasion victims. The Security Sensei has unfortunately witnessed firsthand both the physical and physiological trauma families experience with these violent brazen acts. The good news is home invasions are preventable and Frankel is on a mission to make both the news media and general public aware of this fact.
"I travel the globe extensively working with families, neighborhood watch associations, and law enforcement in a variety of ways to prevent violent home invasion. I work with families onsite in their own home, teaching the family how to react and to respond should a home invasion occur. However, my main objective is to prevent the home invaders from making entry all together. Preventing burglaries in any home brings its own set of challenges, but my unorthodox, highly effective solutions are always custom tailored to any client's specific needs. By directly working with a family, I provide specific guidelines and help install our security devices to ensure the bad guys remain on the outside of the house where they belong," stated Jordan Frankel, Security Sensei and founder of Global Security Experts.
In addition to his home security inventions, Frankel and his team of home invasion prevention experts ensures every member of the public has access to high quality security resources. From his personal Twitter profile, @securitysensei_, Frankel tweets to more than 80,000 fans every day, which include both companies and individuals such as ADT, Oprah, CNN and Fox News. Every day Frankel addresses the personal and financial consequences of home invasions, burglaries and other serious security threats.
"Both our organization and its members have worked with Jordan Frankel over the years. When our customers are in need of a home security expert, we look to him for his expertise in home invasion prevention," stated Tom Lynch, founder of the Society of Professional Locksmiths(SOPL).
Frankel's ability to outsmart the proverbial bad guys coupled with his commitment to making security an affordable reality for all consumers has allowed countless homeowners, businesses, and law enforcement agencies to seek his expertise and recommend his novel security product inventions. Frankel is also a proud member of The American Society for Industrial Security (ASIS), The International Association for Counter Terrorism & Security (IACSP), and The Society of Professional Locksmiths (SOPL).
For more information about Global Security Experts or the Security Sensei, Jordan Frankel, please visit http://www.globalsecurityexperts.com.
About Global Security Experts:
For nearly two decades, Jordan Frankel has led the professionals at Global Security Experts in providing affordable, customized home security solutions for the everyday citizen. Global Security Experts offers the latest state-of-the-art security devices and physical deterrents to home invasion, as well as on-site training to families, businesses and individuals worldwide. Frankel, known as the Security Sensei, is a highly trusted authority in the field of residential security. He has completed home security makeovers and trainings for celebrities, high-profile business executives, and even a former President of the United States. Frankel and his revolutionary security inventions have been featured on several national television shows and in news outlets throughout the country, including The Oprah Show, The Rachael Ray Show, Fox News, The Boston Herald and more. Additionally, Frankel has authored countless articles for a variety of the most respected security publications worldwide. To learn more and to find out what Global Security Experts can do for you, visit http://www.globalsecurityexperts.com.