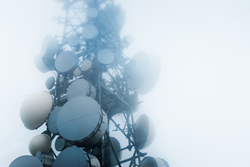 Rockville, MD (PRWEB) May 30, 2014
MarketResearch.com, Inc., the leading distributor of market intelligence, is pleased to announce the launch of the Mind Commerce Knowledge Center coming in early June. This new partnership provides an extensive library of market research in the Telecommunications and Information Technology sectors via a subscription pricing plan.
By combining Mind Commerce's leading industry insights with the proven Knowledge Center technology and business model from MarketResearch.com, Inc., clients can now gain predictability of spend and reliability of coverage with unlimited access to a extensive library of research reports and industry data for one fixed cost. MarketResearch.com's powerful search platform also allows customers to browse and access Mind Commerce content in less time and with less stress.
"We're proud to have Mind Commerce and their catalog of detailed Telecommunications and Technology research as our latest Knowledge Center," said Rob Granader, CEO and Founder of MarketResearch.com. "The revolutionary technology of our Knowledge Centers allows us to fulfill our mission of helping publishers extend their brand, while helping our more than 6,000 customers a year find the market research they need and buy the research they can afford."
Mind Commerce focuses on markets and developments in the Telecommunications and IT sectors, including infrastructure, commerce, content, and applications. They have been publishing top-quality quantitative and qualitative information and advising leading companies on these sectors for more than a decade. This new synergistic relationship with MarketResearch.com will expand Mind Commerce's coverage and create new opportunities for clients.
"Mind Commerce is pleased to be an inaugural partner in this new venture," said Gerald Christensen, President of Mind Commerce. "With the addition of this new Knowledge Center to our product offerings, our clients can now access our top-quality content in the most convenient and cost-effective manner."
For further information about the Mind Commerce Knowledge Center, visit http://content.marketresearch.com/mind-commerce-marketresearch-knowledge-center, or contact Russ Eustice at 800.298.5699 or CustomerService(at)marketresearch(dot)com.
About Knowledge Centers
A Knowledge Center subscription grants clients company-wide rights to the use of content from an entire catalog of business intelligence by publisher or vertical of interest.
MarketResearch.com, Inc.'s current Knowledge Center offerings include:

Publishers – Mind Commerce, Packaged Facts, Kalorama Information, Simba Information
Industry Coverage – Biotechnology, Diagnostics, Healthcare, Medical Devices, Demographics, Financial Services, Food & Beverage, Pets, Education, Professional Publishing and Trade Book Publishing.
About MarketResearch.com, Inc.
MarketResearch.com is the leading provider of global market intelligence products and services. With research reports from more than 720 top consulting and advisory firms, MarketResearch.com offers instant online access to the world's most extensive database of expert insights on global industries, companies, products, and trends. Moreover, MarketResearch.com's Research Specialists have in-depth knowledge of the publishers and the various types of reports in their respective industries and are ready to provide research assistance. For more information, call Russ Eustice at 800.298.5699 or visit http://www.MarketResearch.com.
About Mind Commerce
The Mind Commerce mission is to provide research and strategic analysis focused on digital technologies and the telecommunications industry. Reports provide key trends, projections, and in-depth analysis for infrastructure, platforms, devices, applications, services, emerging business models and related opportunities. Mind Commerce clients include service providers, infrastructure and device suppliers, electronics manufacturers, developers, industry organizations, and government agencies.
Mind Commerce focuses on qualitative and quantitative analysis that enables clients to make informed decisions, allowing them to save money, make optimal investments, and identify key trends and focus areas. Mind Commerce differentiates itself from competitors through technology expertise, marketplace vision and flexibility to meet the unique needs of our clients.