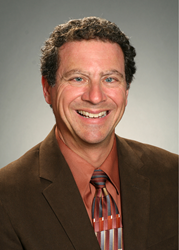 McLean, Va. (PRWEB) May 30, 2014
Today, RxAnte Inc., a health care predictive analytics and technology-enabled services company that improves the use of prescription medications, announced that Michael Ross, M.D., has joined RxAnte's leadership team as Chief Medical Officer, effective May 12th. Dr. Ross is a veteran of the healthcare and health information technology industries with over 25 years of experience serving in a variety of roles spanning clinical care, executive leadership of managed care organizations and integrated delivery systems and outcomes research.
Dr. Ross will play a pivotal role in the company's product strategy and lead RxAnte's efforts to equip and support medical practices in improving the use of prescription drugs.
"I'm extremely happy to welcome Dr. Ross to RxAnte's management team. His clinical leadership and population health management experience will propel our continued innovation to enable safer, more effective medication use," said Dr. Josh Benner, Founder and President of RxAnte.
RxAnte's patent-pending analytics platform enables payers, providers, and other stakeholders to design, manage, and evaluate tailored drug therapy management programs. The RxAnte Solution includes patient- and population-level performance forecasting and intervention simulation tools, patient-level intervention assignment and evaluation, and provider activation to give health care professionals the tools, information, and incentives to improve medication outcomes in at-risk patients.
"Pioneering health IT companies like RxAnte are at the forefront of an evolving industry that intersects big data and patient care; it's exciting and exactly where I want to be," said Dr. Ross. "This isn't about something we're building towards out there in the future. 'Someday' technology is already here, and my job is to help accelerate the recognition and adoption of innovations that improve patient care and lower related health care costs."
Dr. Ross joins RxAnte after serving as Chief Medical Officer at NaviNet where he provided clinical direction and guidance to the teams developing solutions and services to assist healthcare professionals and plans in improving care delivery and quality. Prior to NaviNet, Dr. Ross served as Chief Medical Officer and Vice President of Business Development at Pragmatics and Vice President of Healthcare at Varolii Corp. His business career spans a variety of executive positions in the areas of strategic business and medical affairs. During his clinical career, Dr. Ross managed one of the most successful pediatric practices in Washington D.C. and for three years was named one of the Top Doctors in Washington in peer reviews for Washingtonian magazine. Dr. Ross received his Bachelor of Science and medical degrees from George Washington University, and his Masters in Healthcare Administration from the Medical College of Virginia. He received his certification by the American Board of Pediatrics.
About RxAnte
RxAnte health care predictive analytics and decision support improves population-level medication use on behalf of health plans, pharmacy benefit management companies, pharmacy chains, and health care providers. The health technology company is transforming how organizations work with health care professionals, care management intervention providers, and patients to promote the safe and effective use of prescription medications. Created by subject matter experts in medication adherence, health IT, and advanced analytics, the "RxAnte System" is a patent-pending platform that includes predictive and decision analytics, advanced evaluation methods, and an innovative platform for provider engagement. Learn more at http://www.rxante.com or follow us on Twitter.