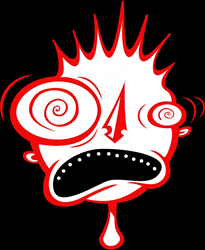 There are plenty of summer camps out there for designing your own video game but not a whole lot on teaching kids how to build their own computer
Raleigh, NC (PRWEB) June 03, 2014
School is almost out for the summer and kids across the country are getting involved in summer camps. A summer vacation can leave kids unchallenged, so it's a great idea to get them involved in a camp where they can play and learn at the same time.Disturbed PC has offered an ingenious solution by creating a way for kids to learn how to game while teaching them to build the machine they will be gaming on.
Disturbed PC, a local business in Raleigh, North Carolina, will be offering summer camps for the first time after continued success with their gaming lounge: "Disturbed PC proudly hosts Gaming Night every Saturday from 5 p.m. to midnight. $10 entry includes all night game access with unlimited drinks and snacks. Parents can leave their middle-school aged kids to game and have some time for themselves. By calling ahead, spots can be reserved and kids can game and enjoy the lounge designed specifically with them in mind.
"There are plenty of summer camps out there for designing a video game but not a whole lot on teaching kids how to build their own computer," declares Toby Scott, founder of Disturbed PC and Disturbed Technologies Solutions. "We live in a digital world that relies on computers so teaching these kids about computers now will be an excellent skill for them to have in their future endeavors. There aren't many places for gamers to go and try different things so we wanted to provide them with a way to do that at an affordable price. Disturbed PC has tons of games available for everyone to play from Call of Duty to Minecraft and WarThunder, there is also a racing simulator for those who want to test their skills."
Disturbed PC will be offering several summer camp options from a single week to two-week camps for $195 per week. If a child is committed to two back-to-back camps, it will only be $350 combined. Lunch and refreshments will be provided every day but the kids can feel free to bring their own food. Not only will the kids be learning gaming skills but they will also learn how to build a computer from scratch. These kids will have other opportunities during camp to learn wiring and putting in systems such as sound, security, and theater.
"Our specialized summer camp program provides great insight on the current and future of computers and technology," says Scott.
About Disturbed PC
Disturbed PC is the right place for High Performance Business Class, Frag Box, or Ultimate Gaming PCs. All PCs are 100% custom designed and built. At Disturbed PC, the philosophy is very simple: "Build the best and laugh at the rest," because in the end all of the other guys just want to be like us!
Disturbed PC is comprised of gamers everyone at our company has a passion for gaming and building the best quality computers on the market. We stand firmly behind our systems and guarantee that you will be 100% satisfied! We look forward to working with you to provide a computer that will meet your needs whether it be a High Performance Business Class system, Frag Box, or an Ultimate Gaming PC.
Toby Scott, founder of DisturbedPC is available for interviews. Contact Robin Nolan at McDavidPR or call 919-745-9333.