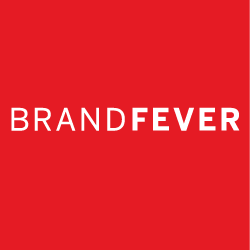 Shaving with a cheap razor can be both a physically and emotionally scarring experience.
(PRWEB) May 30, 2014
Jeff Raider, co-founder of Harry's and Warby Parker, makes an appearance on this week's episode of On Branding, the digital documentary and podcast series launched by Atlanta-based branding and marketing firm, Brand Fever.
Founded just one year ago, Harry's has disrupted the men's razor blade industry, to help consumers re-think the quality and delivery of everyday shaving products. A vertically integrated online retailer for affordable, highly usable, and lovable shaving products, Harry's acquired $122.5 million in venture capital in 2013, to purchase Feintechnik, a German razor blade brand renowned in Europe for its rigorous engineering standards. [Source: TechCrunch
On Episode 29 of On Branding, Jeff talks about scale, social impact, and brand personality that ensures the finest of shaving experiences to men globally.
"Shaving with a cheap razor can be both a physically and emotionally scarring experience," Raider said. "You may have cut yourself, which isn't the best experience in terms of wanting to start your day. It's experiences like that, that we want to help prevent for guys. We would want them to have the opposite experience at the end where they feel great, like they had a really comfortable shave and they're ready to go out and seize the day in a way that they're excited about."
# # #
On Branding is a digital documentary and podcast series that introduces you to brands that live to connect with their consumers. Each episode takes you "behind the brand" to meet the world's most creative innovators, designers, marketers and entrepreneurs. Celebrating 10,000 downloads through its distributor platforms (iTunes, Stitcher) since its launch in April 2013, and C-level guests from the likes of Coca-Cola, Etsy, and Wistia, On Branding has expanded into ~75 countries in every major global market (North/South America, Asia, Europe Africa). Your brand is always on — so take On Branding with you.
Brand Fever works at a fever pitch to become the source of bold ideas, visionary talent and fearless leadership. We are a brand and marketing firm with deep resources that thrive on a culture of collaboration and innovation. That transforms intelligence into brand strategy and creates well-executed brands across all media platforms, positioning them for long-term success. It's an intuitive understanding cultivated in our team, combined with insights from their experiences, behaviors, perceptions and needs that give us, and the brands we work with, a competitive edge.