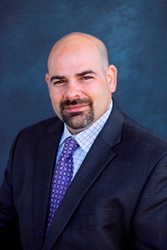 Tom's diverse experience in the real property financing industry provides his clients with a competitive advantage when it comes to structuring their loans and placing them with appropriate lender. - Dan Rand
New City, NY (PRWEB) June 10, 2014
Vice President of Hudson United Mortgage, Daniel M. Rand, announced today that seasoned NY mortgage loan officer, Thomas Pasqualini, has joined their New City office as a Mortgage Loan Officer. Pasqualini has nearly 20 years of experience as a Senior Mortgage Loan Officer specializing in New York mortgage origination. Hudson United Mortgage is the residential and commercial lending division of Hudson United Mortgage, Title and Insurance.
"We are very excited to announce that Thomas Pasqualini has joined our mortgage origination team," says Rand. "Tom is an adept mortgage expert that has been trusted throughout the communities of the Greater Hudson Valley of New York over the past 18 years. His history of success in the New York mortgage broker business is extraordinary, funding an excess of 300 million dollars in residential and commercial mortgages. Tom's diverse experience in the real property financing industry provides his clients with a competitive advantage when it comes to structuring their loans and placing them with appropriate lender. For someone buying or refinancing a property in New York, having a person with his skills is invaluable."
Pasqualini's career in mortgage origination started with Transamerica Financial in 1996. Since then, he has worked with many lending institutions including Bank of America and Wells Fargo. Most recently, Pasqualini was the Area Lending Manager for Fidelity Capital in Larchmont, NY.
"I am very happy to be joining the great team at Hudson United Mortgage. I always go the extra mile to offer my clients a mortgage that will materially improve their financial future," explains Pasqualini. "A win for them is a win for me. The people behind the scenes at Hudson United Mortgage are unified in this idea, and they are able to support me with the tools I need to deliver on my promises to my clients. For a mortgage professional like me, there is no better scenario."
Pasqualini currently lives in West Harrison, NY, with his wife Nancy. He is active in his community and is a member of the NYAMB and NAMB Community youth athletics. He has been a Westchester County resident for 42 years.
Thomas Pasqualini (NMLS#45052) can be reached at 914-393-0343 or via email at tom.pasqualini(at)hudsonunited(dot)com.
About Hudson United Mortgage, Title and Insurance Services
Hudson United brings the mortgage, title, and home insurance process all together in one location giving its clients maximum control of their real estate transaction. All of the moving parts of the real estate transaction take place under one roof. The result is a more cost effective, and simplified process. Hudson Abstract Services Professional, LLC issues title insurance policies as an agent for Title Resources Guaranty Company and The Security Title Guarantee Corporation of Baltimore. Their responsibilities include conducting the searches that determine whether a property is properly insurable, including performing comprehensive searches of county records to trace titles to properties and check for existing code violations. Hudson United Mortgage LLC is a full service mortgage brokerage, with total flexibility to place loans with over 15 banks. Hudson Group Insurance Agency helps clients find the best possible insurance for their situation by having the ability to issue policies from over 20 different insurance companies. All three divisions can be found at http://www.HudsonUnited.com.