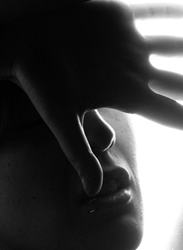 Black and white photography is an incredible artistic tool. - Mark Nicholas
Redondo Beach, CA (PRWEB) May 30, 2014
The South Bay Photographers has announced that photography proprietor, educator and shooter Mark Comon will provide a discussion of black and white photography. The agenda will include the allure, basic composition, techniques and the use of light to craft imagery. The meeting will be held on June 11, 2014 at Paul's Photo, 23845 Hawthorne Blvd., Torrance, CA 90505 at 7:00pm. The meeting is free of charge.
"Black and white photography is such an incredible artistic tool for light and composition," explains Mark Nicholas, founder and host of the South Bay Photographers, "but it is not as natural in this world of color cameras and vibrant results. We are so excited to have Mark Comon join us for this meeting as we head over to his exhibit room for the presentation."
While the event is free to attend, attendees are asked to join and register for attendance by clicking the following link: http://www.meetup.com/rbphotos/events/180506142/.
There is a suggested donation of $5 to help offset group expenses; although this is not required for attendance.
About Mark Comon:
Mark Comon is a Certified Photographic Counselor, photo instructor and photographic artist. Since 1988, Mark has taught more than 250 students per month in Paul's Photo classes. A dynamic lecturer, Mark has entertained and educated audiences from first-time snap-shooters and hobbyists to industry professionals. Mark has taken student groups on photographic tours throughout Europe, Africa and the American Southwest.
About Mark Nicholas:
Mark Nicholas is a lifetime photographer and the owner of LA Photos in Motion (http://www.laphotosinmotion.com), author and educator with a focus on commercial/specialty photography. Mark focuses on technical detail, including macro photography, high speed, time and motion, liquid, product and commercial photography. Nicholas has photographed in Africa, Asia, Antarctica, and South America and frequently travels throughout the United States. Learn more about Mark Nicholas at http://www.marknicholasonline.com.
About the South Bay Photographers:
The South Bay Photographers was founded in 2007 as an open community of photographers and has expanded to a membership of nearly 800 members. Meetings are held monthly in Redondo Beach, CA. Meetings are free to attend, include show and tell, current events and high quality presentations. Please visit http://www.meetup.com/rbphotos/ for information.