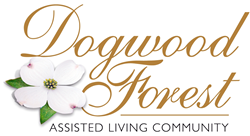 Acworth, GA. (PRWEB) May 30, 2014
New assisted living community Dogwood Forest of Acworth will host a job fair to fill 27 openings for care, culinary, senior programming and administrative related positions on Tuesday, June 3, and Wednesday, June 4, 11:00 AM – 7: 00 PM at Acworth City Hall at 4415 Senator Russell Ave in Acworth. The job fair will give applicants the opportunity to learn more about the new community set to open in July. Applicants will also have the opportunity to meet, apply and interview with hiring management.
Open positions include:

LPNs
CNAs
Housekeepers
Cooks/Prep Cooks
Reception
Activities
Most positions have multiple openings.
Dogwood Forest of Acworth is a new assisted living community scheduled to open this summer in July. The 3 story, 93 unit community will offer both assisted living and memory care services. Located at 4461 South Main St. in historic Acworth, the community will be the only assisted living located within Acworth city limits.
About Dogwood Forest: Dogwood Forest is a group of assisted living communities managed by family-owned senior living management company Trinity Lifestyles Management. Trinity's managing philosophy is a better living environment leads to a better life. Its mission is to provide Georgia's seniors with living environment designed to maximize health, happiness, and overall wellness outcomes. Each Dogwood Forest community enhances senior living by balancing the need for mental, physical and emotional health. For more information about Dogwood Forest of Acworth, please call (678) 831-4999 or visit at http://www.dogwoodforest.com.