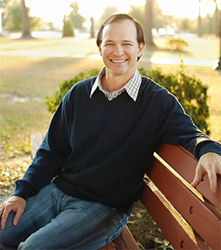 Richmond Hill, GA (PRWEB) May 29, 2014
Dr. Justin Bordlemay now offers his patients an alternative to gum surgery, the Laser Assisted New Attachment Procedure (LANAP®). During the procedure, Dr. Bordlemay uses a laser to remove periodontal disease while leaving healthy tissue intact. This approach allows patients who receive LANAP® in Richmond Hill, GA, to enjoy a shorter recovery period and a low risk of complications after the procedure.
Dr. Bordlemay begins the laser gum surgery procedure by measuring the depth of the patient's gum pockets. Then, he uses the FDA-cleared Periolase® MVP-7 laser, which uses a wavelength that only affects the bacteria responsible for gum disease. Once the periodontal disease has been removed, Dr. Bordlemay uses a scaling tool to remove calculus deposits from below the patient's gumline. To finish the procedure, Dr. Bordlemay uses the laser a second time to stimulate blood clot formation, which seals in the gum pocket and lowers the likelihood of infection. Since the procedure is minimally invasive, many patients experience little pain or bleeding and return to their normal routines within a day.
Patients who receive LANAP® in Richmond Hill, GA, enjoy other benefits besides a short recovery time. Dr. Bordlemay does not have to remove any healthy gum tissue during the procedure, which is advantageous for patients with receding gums. Patients who may someday need tooth replacements such as dental implants can also benefit from the preservation of healthy tissue. LANAP® also actively reduces the risk of tooth loss by providing stimulation to the alveolar bone, which is the bone that anchors the teeth. The stimulation causes regeneration in the bone, which can help damaged teeth reattach to the bone more securely.
Dr. Bordlemay's patients are encouraged to take signs of gum disease seriously and learn about their treatment options early. Periodontal disease can lead to tooth loss, and it is also associated with numerous general health problems. Symptoms such as inflammation, bleeding, and tenderness are often early signs of gum disease. People who notice these symptoms are advised to call Dr. Bordlemay's office directly to schedule an appointment and find out whether they could benefit from having LANAP® in Richmond Hill, GA.
About the Doctor
Coastal Empire Periodontics is a periodontal practice providing personalized dental care for patients in Richmond Hill, GA. Dr. Justin Bordlemay received his DMD from the University of Pittsburgh in 2001. After dental school, Dr. Bordlemay served in the United States army as a general dentist for two years prior to entering into specialty training. In 2006, he received his certificate in periodontology from the Army Periodontics residency located at Fort Gordon, GA. Dr. Bordlemay is proud to bring state-of-the-art dental technology to his patients, including the Laser Assisted New Attachment Procedure (LANAP®). Only one percent of dental professionals in the country currently offer LANAP®, the first FDA-cleared laser procedure for gum disease and periodontal treatment. To learn more about the dental services available at please visit http://www.coastalempireperiodontics.com or call 912-225-5788.