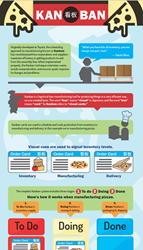 The video encapsulates a concept that continues to gain traction in industrial communities worldwide with a lighthearted approach that's fast, fun, and friendly
Portland, OR (PRWEB) June 03, 2014
Created in-house by Graphic Products, a leading industrial labeling system manufacturer with customers in the petroleum, mining, pulp & paper, and automotive industries, the one-minute video features motion graphics and 3D animation.
The video encapsulates a concept that continues to gain traction in industrial communities worldwide with a lighthearted approach that's fast, fun, and friendly. View the one-minute video which has generated buzz worldwide.
"Whether the viewer is a facility manager, director of environmental health & safety, or simply someone who is curious about manufacturing, video is captivating and a great education tool for enlivening complex and sophisticated topics," said Steve Stephenson, Graphic Products. "Our multimedia team is constantly exploring new avenues and technologies to draw attention to our expanding line up of industrial labeling systems."
Graphic Products has grown its Lean Manufacturing resource library to include the following:

5S System Guide: A system designed to improve productivity through organization, identification, maintenance and sustainability.
5S Standard Color Guide: Wall chart showing the color coding commonly used with 5S.
Introduction to Kaizen: A Japanese term for improvement used in the manufacturing community.
Continuous Improvement: Guide focuses on ways to streamline mining operations through visual communication techniques.
Floor Marking Guide: Designed to enhance warehouse, distribution center, and assembly lines with suggestions about the best colors, patterns, and labeling supplies for outlining recycling areas, forklift routes, exits, and entrances.
Earlier this year, Graphic Products published the Encyclopedia of Labeling, a comprehensive reference source on workplace visual communication practices and principles. From code compliance to lean manufacturing, the 280–page Encyclopedia of Labeling is a great resource for every safety officer and facility manager.
Graphic Products carries a full family of labeling systems for every application, free technical support, and a five-year warranty on labels made with premium vinyl. Satisfied customers throughout the world include P&G, Amazon.com, Georgia-Pacific, Boeing, John Deere, Conoco, Sara Lee, Toyota and General Electric. Graphic Products is The Global Leader in Workplace Labeling & Signage. For more information, visit http://www.GraphicProducts.com