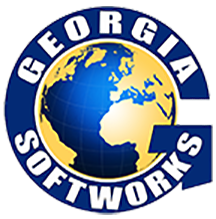 GSW has decided to make the drawings a monthly activity.
Dawsonville, Georgia (PRWEB) May 31, 2014
Georgia SoftWorks announces Mark Saunders of Real Supply Chain Management Ltd. as the winner of May's Telnet Server for Windows Forum Reactivation Drawing.
The Telnet Server for Windows and SSH Server for Windows Support Forums were reactivated in April after a long hiatus. Everyone who registered for the forums between April and May 15 was entered into a drawing to win a GSW Multi-tool.
Mark Saunders is a part of Real Supply Chain Management Ltd. Headquartered in the UK, Real SCM is dedicated to the SAP client fraternity, offering a variety of Mobile Data Capture and Integration products for all areas of SAP.
"Real Supply Chain Management has been a reseller of GSW since 2005. They not only sell our products, but also install and support them. We appreciate their business and are glad to have them as a part of our reseller network," said Doug Hitchcock of Georgia SoftWorks.
Georgia SoftWorks has decided to make the drawings a monthly activity. Each month, everyone who has commented on the forum, registered for the forum, interacted with GSW's Facebook or Twitter or interacted with the GSW blog will be entered into the drawing. Multiple entries can be earned from multiple social interactions. At the end of each month, GSW will host a drawing and a winner will be awarded.
Georgia SoftWorks is a software development company who is globally recognized for their pioneering and development of the GSW Telnet Server for Windows and SSH Server for Windows. Their software is used in a variety of industries, including airline, military, food and beverage, warehousing, automobile manufacturers and more. The broad spectrum of industries that use the GSW software has led to their continually growing number of resellers and end users all over the world.
About Georgia Softworks:
Established in 1991, Georgia SoftWorks is a privately held software development company recognized for creating high performance data communications, system and telecommunications applications. Georgia SoftWorks has obtained a worldwide presence with its industrial SSH/Telnet Server for Microsoft Windows. GSW's long-term commitment to SSH/Telnet has led to the pioneering of major features such as Session Shadowing, Session Monitoring, Graceful Termination, Automatic Logon, Logon Scripting and more recently Team Services technology which allows mobile device users to transfer, swap, share and recover mobile device sessions. GSW has also provided the very first SSH Server to provide Digital Certificate Authentication with Internet Information Server (IIS) like certificate to user account mapping. This includes 'One-to-one' and 'Many-to-one' mapping methods and also support certificate trust lists (CTL).