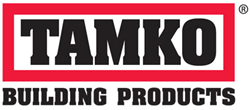 Joplin, MO (PRWEB) May 29, 2014
TAMKO® Building Products has begun production of their popular Heritage® IR shingles at their Phillipsburg, Kan. manufacturing facility.
"It's exciting for us at Phillipsburg to be producing Heritage® IR," said Travis Moore, general manufacturing manager at TAMKO Phillipsburg. "We are pleased to help provide additional distribution options for TAMKO customers."
Reinforced construction enables the Heritage IR shingles to meet the UL 2218 Class 4 impact resistance rating at the time of manufacture. The UL 2218 Class 4 impact resistance test involves dropping a 2-inch steel ball onto a shingle from a height of 20 feet. Other shingles may crack or rupture during the test. Heritage IR shingles on the other hand, have met the test requirements for withstanding the impact.
"Heritage IR from Phillipsburg will be distributed throughout the U.S.," said TAMKO's Vice President of Sales and Marketing Stephen McNally. "We're excited that we will be able to ship orders from Phillipsburg."
Heritage IR shingles feature the same natural beauty that has made the Heritage series such a popular choice among homeowners. Naturally deep shadow lines portray the look of real wood shakes, and six attractive color choices enable you to find the perfect complement to your home. The colors include Olde English Pewter, Rustic Black, Rustic Cedar, Thunderstorm Grey, Natural Timber, and Weathered Wood.
All Heritage shingles come with a Better-Than-"Lifetime" Limited Warranty, offering more upfront protection, which covers both material replacement and labor costs. See TAMKO's limited warranty for complete details.
About TAMKO:
TAMKO® Building Products, Inc. is one of the nation's largest independent manufacturers of residential and commercial roofing products (including Heritage® Asphalt Shingles and MetalWorks® Steel Shingles), decking and railing products, waterproofing, cements, and coatings. Since 1944, TAMKO's success is the direct result of teamwork and enduring relationships with customers, suppliers and employees. Privately owned, TAMKO is committed to producing top-quality products with excellent product support. For more information about TAMKO, visit our Web site at http://www.tamko.com.