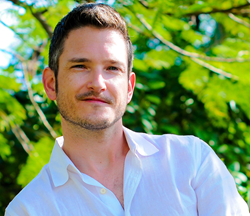 ...when investing in mortgages, ensure that the investment company you choose has a 'No Loss Resolution Policy'...
(PRWEB) May 31, 2014
Many Americans and Canadians are relying on low-interest rate savings in their 401K, RRSP or TFSA to get them to where they want to be when they retire. The sad thing is that their savings do not earn enough interest to overcome inflation or to increase in value enough to for them to actually retire. The 3 steps below easily outline how anyone can ensure they're prepared for retirement. Contact Paul if you have any questions.
How much do you need to retire? That depends. Everyone's needs are different – for example, if you own a house and expect to have it paid off by the time you hit 65, then you will actually need less of an income after retirement you earn now, to maintain your current lifestyle. So, instead of looking at how much your investments will need to earn to replace your current income, think about how much your retirement lifestyle will cost you. And don't forget, you'll also have to keep paying the taxman, even in retirement.
Step 1: Plan
What are your plans? Do you want to tend to the garden and enjoy your retirement with your grandchildren? Or would you just love to become a citizen of the world and spend time traveling in your golden years? Whatever your plans, try and think about how much of an annual income you will need to sustain your new lifestyle.
Step 2: Pay yourself first and build a nest egg.
Every time you receive your paycheck, pay yourself at least 10% of the gross amount (the before tax amount) that you earn. For example, if you earn $5000 per month before paying income tax and deductions, then put $500 into an account before you pay anything else. If you can't afford the $500, start at a lower number, but make a goal to reach that 10% payment to yourself.
Save in GICs, mutual funds or bonds – it doesn't matter, as long as you are comfortable with the risk of the investment you're making and you're earning a decent interest rate. The key at this stage is that you are actively saving money, even if all that means is that you're stuffing it under a mattress or into a savings account. Just stay away from "get rich quick schemes" and save your money.
Step 3: Move your savings into direct mortgage investing.
Once you have at least $25,000 saved, it's time to make your money work harder for you. A great investment route to consider is Direct Mortgage Investing. The right mortgage investments are great because they earn the higher and consistent interest rate that you need to grow your investments before you retire. These investments, without the proper safeguards are sometimes thought of as somewhat risky, but there are some must-haves that you can look for to mitigate that risk.
First, when investing in mortgages, ensure that the investment company you choose has a "No Loss Resolution Policy" which states that you're protected in the case of a mortgage default or foreclosure. Second, ensure that you are on title for the property in question. This protects you in case anything happens to the company that is administering the mortgage. Third, invest in mortgage terms that are 1-year or less in duration.
Once you have made your first mortgage investment your savings will start working a lot harder – so eventually you won't have to! Just don't forget to keep paying yourself first and you'll be well on your way to reaching your retirement goals!
Paul McAllister is an Investor Account Manager and a licensed mortgage professional. He helps investors receive consistently high returns of 12% in their RRSP, TFSA, RESP and cash savings. You owe it to yourself to contact Paul today so your savings can double in value every 6 years! He can be reached via his website at http://www.mr12percent.com.