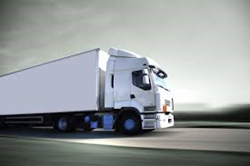 Los Angeles, CA (PRWEB) May 29, 2014
24/7 Van Lines plan to reduce prices on a wide range of packing services for companies large or small. This comes after an internal report was released which shows that an increasing number of clients have chosen to handle prerequisite moving procedures by themselves instead of enlisting the help of trained professionals provided by the company. This trend has led to a 23% increase in the number of incident claims reported over the past nine months.
Company executives are looking to curb this trend as soon as possible, and they're reducing costs in an effort to do just that. It was acknowledged that 24/7 Van Lines are very generous in providing clients with new inventory in order to replace anything damaged, but that the policy may have to change sometime in the future if customers continue to handle packing themselves. The new prices planned will bring the cost of packing services lower than it has been in any of the past five years.
Cross country moving can be easy or difficult, depending on the specific set of circumstances, and this cross country mover is determined to do as much of the heavy lifting as possible. According to an internally released mission statement, 24/7 Van Lines have meticulously planned how to best advertise what they believe to be their most beneficial services, packing and storage.
A company spokesperson commented on the new projections. "It's true that the current number of incident claims can bite into profits, but it's also true that our average number of clients has increased from one year to the next for the last three years. This has provided us with a record period of growth, and we only want to find a way to use that momentum to offer clients better services that we know they need. We're currently training employees on the most up-to-date packing procedures available, and we have durable new packing materials at our fingertips. Things are looking good for cross country moving."
24/7 Van Lines will be releasing the new pricing details within the next few weeks, and the revised plans will be available on the company's website: http://247VanLines.com/. 24/7 Van Lines have a high rating among all movers currently rated by the moving authority, and client exit interviews have provided the company with new ideas that have allowed the company to recently expand into new markets.
Press Release:
Mark Tanning
24-7 Van Lines
(877) 549-2077