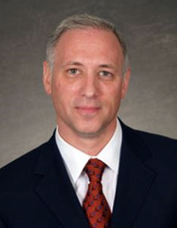 (PRWEB) May 29, 2014
FSXinterlinked Investment Conference brings together some of the best and brightest investment professionals in the nation. It is their goal to give their members and attendees benefits beyond networking and building relationships with investors, company CEOs and resource partners.
In doing so, at each and every conference they hold educational seminars so their members and attendees can continue to grow and succeed.
At the recent FSXinterlinked Fort Lauderdale event Keynote Speaker, FINRA Board Member Ken Norensberg, focused on:
CMA, Linkedin, WSP's , AML, Concepts – Entanglement, Adoption and other fancy words that come with 506 and use of Social Media.
The exclusive video of Mr. Norensberg at FSXinterlinked is available only on Interlinked.com/tv.
Ken is the Managing Director of Luxor Financial Group, a nationally recognized leader in Broker Dealer regulation with an emphasis on Merger & Acquisitions of Broker Dealers, New Membership Applications as well as day-to-day operations, compliance and contending with regulatory issues from FINRA, the SEC and State Regulators.
Ken brings over 15 years of experience in representing a broad spectrum of Broker Dealers in virtually all areas of operation and provides services in the following areas:

New and Continuing Membership Applications including expansions of personnel and business lines;
Written Supervisory Procedures, Anti Money Laundering Procedures, Business Continuity Planning, Firm Element Continuing Education;
Branch Office Audits, CEO/CCO Certifications, AML Independent Testing;
Responding to Regulatory Audits, Wells Letters and other disciplinary proceedings;
Conflict Resolution with Regulatory Bodies and Enforcement Agencies;
Expert Witness.
Additionally, he is also a member of the FINRA Board of Governors and is on the following committees and subcommittees:
Regulatory Policy;
Emerging Regulatory issues;
Finance, Operations and Technology;
Pricing;
Communications and;
Small Firms Advisory Board (SFAB).
About FSXinterlinked Investment Conference
FSXinterlinked is the premier investment conference organization in the United States. Founded as Financial Services Exchange (FSX) in 1983, it is one of the longest standing and most trusted investment conferences in the country for Broker Dealers and financial professionals. For more information about our organization please go to http://www.FSXinterlinked.com/.
Safe Harbor Statement
This press release may contain information that constitutes forward-looking statements made pursuant to the safe harbor provisions of the Private Securities Litigation Reform Act of 1995. All statements, trends, analysis, and other information contained in this press release, including words such as "anticipate," "believe," "plan," "estimate," "expect," "intend," and other similar expressions of opinion, constitute forward-looking statements. Any such forward-looking statements involve risks and uncertainties that could cause actual results to differ materially from any future results described within the forward-looking statements. Risk factors that could contribute to such differences include those matters more fully disclosed in the Company's reports filed with the Securities and Exchange Commission. The forward-looking information provided herein represents the Company's estimates as of the date of the press release, and subsequent events and developments may cause the Company's estimates to change. The Company specifically disclaims any obligation to update the forward-looking information in the future. Therefore, this forward-looking information should not be relied upon as representing the Company's estimates of its future financial performance as of any date subsequent to the date of this press release.