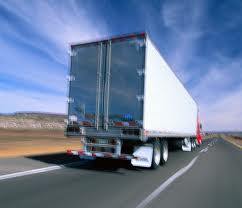 Los Angeles, California (PRWEB) June 03, 2014
The Commercial Movers is planning a major expansion of current business moving services. According to commitments made by various company executives, the business, commercial, and office mover will purchase valuable real estate and storage space all over the country in order to offer businesses additional options when relocating. Businesses will be able to purchase or lease land at these locations. This will allow businesses to plan more of their expansions and relocations directly from The Commercial Movers instead of requiring additional services from other providers outside of the company.
Other new services are to include options for office painting, interior decorating, and designing. The Commercial Movers are planning to increase their workforce in select locations by thousands of employees in order to better accommodate the new business moving services. The company has never before been a part of the home improvement, or decorating and designing, industries, and expects a great deal of new business acquisitions because of the expansion.
A company spokesperson said that company executives were thrilled with the decision. "The Commercial Movers are constantly moving in exciting new directions, and eventually it was realized that there are dozens of outside businesses and services associated with the moving industry, and that these all provide us with distinct advantages and new options when compared with the competition. We're hoping to provide a new angle and a unique touch to interior decorating and design, and we can't wait to unveil the new plans and services as soon as we update our business processes to incorporate them."
The new business moving services will not force current employees to learn new skills, and will instead be hiring additional employees who are already experts in their fields of study. The Commercial Movers have a habit of hiring people who have years of experience, and have acknowledged that these new services will be provided by people who know what they're doing. New training programs and employee orientation schedules are expected within the coming months.
More details on the new services and programs will be posted to the company website the second they become available for public dissemination: http://thecommercialmovers.com/. The new services are expected to change the current pricing hierarchy that is used during initial onsite estimates, but the company has assured potential clients that none of these additional services are required. All of the expansions are to be posted specifically as new options.
Press:
Tom Pinkus
The Commercial Movers
(424) 238-2070