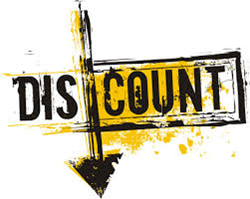 As the labor costs are similar to ship a few bottles or a case, we can pass these savings on to the customer. John Donklersloot - President
Mahwah, NJ (PRWEB) May 30, 2014
Market research as well as sales results from testing the waters concluded with the desire to offer a quantity discount. The accountant may throw his arms up since the margins are cut in half on the majority of sales but luckily he doesn't call the shots.
OnlineWineSale doesn't only discount the everyday common wine labels as this pricing philosophy applies to every wine carried. Savings in shipping also occur from buying by the case.
The majority of online sales are from people looking to stock up on a favorite wine. Often it's a wine which they had trouble locating. In fact, many of the newest clients are the result of a wine request service which was recently introduced.
There are a few other reasons to buy wine by the case besides saving money such as:

Always being in a position to gift a bottle or two
Seeing how the taste of your wines evolve over time
Not running out of your favorite wine at the least opportune time.
The incentive to try new wines when filling up a mixed case
Having your favorite's wines on hand for unexpected company and gatherings.
Wine makes for great household decoration; especially if you have a partially filled wine rack
Of course there's the added convenience of not spending more time than necessary shopping and ordering or carrying home your newest wines.
OnlineWineSale.com is the internet division of Chuckersloot, Inc., a wine retailer with over 40 years of industry experience and proud to be known as "a different kind of wine shop." Wines from all over the world in all the popular and lesser known varietals are only a few clicks of your mouse away from delivery to most of the United States.
The site offers all the well-known labels and many unfamiliar gems in addition to local picks and great wine values. OnlineWineSale offers a wealth of information about wine while revealing the truth about wine ratings and other insider secrets. This site is and always will be a work in progress in order to provide up to date, honest and complete information for you to shop for wine online. Explore OnlineWineSale.com for monthly specials, our Best Seller list and a variety of wine tips.