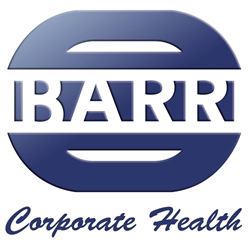 San Juan Capistrano, CA (PRWEB) May 30, 2014
Private Golf, Yacht and City Clubs have long been known to facilitate a healthy culture and environment for their members. In light of the recent changes to healthcare laws, employees in all industries have had their healthcare costs and lifestyles put under a microscope. The results for the Private Club Industry have mirrored those of employers across the U.S. and the findings tell us that their employees are in need of a health promotion solution that impacts their employees in a positive way to preserve the well-being of the club and their human capital.
This month it was announced that two Southern California leaders in the employee health & wellness field have joined forces to create a new program management solution for the private club industry.
Prevo Health Solutions is at the forefront of membership wellness & engagement for country clubs, yacht clubs and city clubs. BARR provides onsite wellness program managers and health coaches to facilitate wellness programs effectively for employers and help individual employees achieve their own health goals. Founders Rick Ladendorf of Prevo and Korben Konrady of BARR began penciling out a solution that would bring the advantages of onsite wellness to the private club industry. They each knew that in a world of out-of-control healthcare costs, collaboration is vital to solving the issues facing the club industry.
Prevo & BARR focus first on creating a culture of health among employees by bringing health promotion & education into their everyday lives. Employees are given incentives for participating in activities and educational events that consist of a year-round curriculum: Fitness, Nutrition, Work-Life Balance & Know Your Numbers. By engaging with employees while they are on the clock, employers show their staff that everyone on the team's health is important and employees get the opportunity to improve the way they feel on a daily basis. Employees are also given access to smoking cessation programs, weigh management tools and a wide variety of health challenges.
"Employee wellness has come a long way since it's inception over 30 years ago. Today's industry focus seems to be to one of providing Human Resources the tools and walking away." said Korben Konrady, founder of BARR Corporate Health. "…insiders know that Human Resource directors are already overburdened, so we wanted to give them a solution that manages itself by using onsite managers and coaches"
"In the private club industry, employee wellness can get overlooked because the focus by management is always on member satisfaction…" said Rick Ladendorf, founder of Prevo Health Solutions. "… together BARR and Prevo make sure the needle is always moving in the right direction in terms of employee health and controlling healthcare costs."