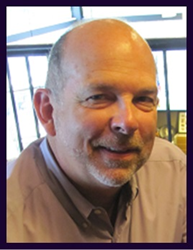 "We are thrilled to partner with a company that shares our commitment to making everything from scratch using the best ingredients," Clark said.
Columbus, OH (PRWEB) June 03, 2014
Velvet Ice Cream is pleased to announce it has launched a new partnership with Ohio-based Made From Scratch catering. Made From Scratch now offers an upscale ice cream station delivered to any party or event with 50 or more guests. The ice cream sundae bar features Velvet Ice Cream flavors, an assortment of sauces and several toppings. The Made From Scratch team does all of the work, from set-up to clean-up. While the new offering requires a minimum of 50 guests, Made From Scratch will work with clients to design events of any size. Per-person ice cream station pricing depends on each event's scope and size.
"This is a perfect marriage, given that both of our companies are Central Ohio-based and focused on offering our customers the best products and experiences," said Velvet Ice Cream Vice President of Food Service, Joanne Dager.
Made From Scratch President Larry Clark echoed Dager's sentiments. "We are thrilled to partner with a company that shares our commitment to making everything from scratch using the best ingredients," Clark said. "We expect the new Velvet Ice Cream Station will be a huge hit with our catering clients, offering them a unique and memorable break or dessert option."
This year, Velvet Ice Cream celebrates its 100th anniversary with a myriad of specials and events. Founded in 1914 by Joseph Dager, four generations of Dagers have since run the company, which is located in Utica, Ohio on 25 acres of the perfect combination of wooded countryside and rolling, pastoral farmland. Still family-owned and operated, Velvet produces and distributes more than five million gallons of ice cream every year from its headquarters on the grounds of Ye Olde Mill. Available for event rental, Ye Olde Mill also houses an ice cream and milling museum, a restaurant, playground, picnic area and catch-and-release fish pond.
Named by Frommer's as one of America's 10 Best Ice Cream Factory Tours, Velvet's Ye Olde Mill welcomes 150,000 visitors each year for tours, tastings and events. The annual Ice Cream Festival (May 24-26, 2014), group tour experiences and school learning field trips are among the many draws to Ye Olde Mill, which is open to the public May 1-October 31. Complete information about Velvet Ice Cream and Ye Olde Mill is available http://www.VelvetIceCream.com. The Twitter hashtag #Velvets100th will help consumers share and follow stories of Velvet Ice Cream's 100th Anniversary.
More information or scheduling for Velvet catering is available via the Made From Scratch website, http://www.Made-From-Scratch.com, or by calling 614-873-3344.
If you'd like more information, photos or an interview about this topic, please contact Krysten Phillips, Marketing Director at Made From Scratch, at 614/873-3344 x 103 or kphillips(at)made-from-scratch.com.
About The Consumers' Choice Award:
Established in 1987, the Consumers' Choice Award® identifies and promotes businesses that deliver customer service excellence. The Consumers' Choice Award® has retained a leading independent research firm to conduct surveys in U.S. cities; Columbus, Atlanta, and Dallas. The winners are determined by consumers and not by a panel of judges. The survey covers a broad range of categories of interest to both the public and business communities. Its purpose is to publicly identify those establishments that have been voted by consumers as being their choice for excellence. The Consumers' Choice Award® is a most prestigious tribute to local businesses that serve their communities well. The program is encouraged by all levels of government and by business leaders. Find out more about The Consumers' Choice Award® by visiting http://www.consumerschoiceaward.com/