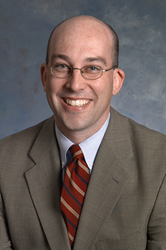 High-quality communication and collaboration among employees, customers, partners and others is a key to business success.
Harrisburg, PA (PRWEB) May 30, 2014
Grudi Associates is pleased to announce the formation of a strategic partnership with SoundConnect, a leading provider of unified communications and collaboration services to businesses. Through this relationship, Grudi Associates will be able to offer enhanced services to its customers.
"High-quality communication and collaboration among employees, customers, partners and others is a key to business success," says Walt Grudi, President of Grudi Associates, a leading provider of telecom and IT services in Central PA and beyond. "Our new strategic partnership with SoundConnect is enabling us to enhance our services and help businesses collaborate more effectively."
Extensive new opportunities now exist in the broad range of services available, from traditional audio conferencing and Web conferencing to surprisingly affordable video conferencing and high-powered unified communications. It offers amazing potential for added capabilities, efficiency, productivity and cost savings.
Grudi Associates can now provide feature-rich, multidimensional business tools, with extensive business benefits:

Build Sales & Bottom Line – the advantages of conferencing add revenue and save expenses that go right into the profit column.
Expand Capabilities – conferencing enables a business to do things it would otherwise be unable to do if travel or face-to-face meetings were required.
Act Immediately – an audio, Web or video conference can be instantly initiated and issues can be resolved without waiting for people to get together.
Work Efficiently – conferencing saves the time of coordinating, scheduling, getting to and from meetings and follow up.
Reduce Travel – eliminate the time, expense and hassle of unnecessary trips, whether they are across the facility or around the world.
Save Money – on reduced travel, staff time, entertainment expense and more.
Build Relationships – conferencing enables a business to connect more often and more closely with customers, prospects, suppliers, offsite employees, etc.
Focus on Key Priorities – less travel and more efficient contacts allow staff to spend their time on other critically important activities.
Sustainability – conferencing is a far more environmentally efficient and responsible way to communicate. This is becoming increasingly important to some customers and companies.
"Selecting the right combination of services depends on a business's individual needs and budget. There is now a good solution at virtually any level," says Grudi.
Audio - basic phone service with multiple connections, or bridges, that enable two to many people to join in a conversation.
Web – a combination of audio conferencing and content sharing for two to many people utilizing computers, tablets or smartphones to log onto a cloud-based service that manages the call.
Video – conferencing services that enable each participant to see and be seen by all others in real time. This was previously very expensive, but new technology has made it affordable for most businesses. It ranges from very high quality to basic, economy levels.
Unified Communications – the integration of several forms of communication into one system, such as voice, Web, video, instant messaging, email, fax and more. It enables businesses to communicate more efficiently and economically by putting all its capabilities at every user's fingertips all at the same time.
"Telecom conferencing reduces the need for time-wasting travel and in-person meetings, but it also makes it far easier, more efficient and less costly to have significantly more "touches" with clients, staff, vendors and more," says Grudi. "Our new partnership with SoundConnect is brining collaboration to a new level."
Read Grudi Associates' article: Conferencing for Business: A Bottom-Line Solution
Subscribe to Telecom & IT Updates, a monthly bulletin.
About Grudi Associates:
Grudi Associates provides a broad range of telecom and IT services that help businesses and organizations connect and communicate more effectively. Through strategic partnerships with national and regional providers, Grudi Associates delivers innovative and cost-saving wireless, data, Internet, local and long distance, telecom management, hosted and cloud solutions. By providing its customers with a single point of contact for virtually any need, Grudi Associates delivers innovative solutions and simplified telecom and IT.