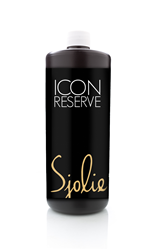 The world's FASTEST drying spray tanning solution. No competitor comes close.
(PRWEB) May 30, 2014
Sjolie Inc. announces that it has developed the world's fastest drying spray tanning solution to ever be sold on the market called "ICON RESERVE". Customers can now get a spray tan and get dressed within 15 seconds of your application being completed. This is dramatically faster than the national average of 5 minutes after a spray tan application to be able to get dressed.
Without compromising the integrity of Sjolie's promise of natural ingredients, the new "ICON Reserve" line will only feature premium ingredients that are all naturally derived, organic DHA, and vegan approved by the PETA foundation. The ICON Reserve line follows all PETA Approved guidelines for vegans, along with FDA approved natural ingredients.
ICON Reserve Spray Tan Solution will revolutionize the industry and raise the bar for all manufacturers to attempt to reproduce the best color, longest lasting, and now quickest drying sunless product on the market. The ICON Reserve needs to stay on the skin for only 6 to 8 hours before the end user needs to take a shower. A main feature of ICON Reserve is the bronzer tends to stay cleaner for end users when sleeping with the spray tan still applied. It has been found to not to stain sheets or rub off as easy as compared to the industry average.
ICON Reserve will feature non-sticky or tacky formula. This is a special ingredient that will eliminate any tackiness that normally takes place in sunless tanning applications. The industry average is typically tacky and provides an uncomfortable feeling for end users. No longer will that be a problem for the new Sjolie INC. product line ICON Reserve. This will eliminate the need for baby powder or other technical ways that technicians spent extra time trying to eliminate after the spray tan application.
Sjolie INC. is proud to offer this new product available on its own website, and is recommended for professional use only. All professionals should consider certification and training prior to using the Sjolie Professional Line of products. Training and Certification is available through the national spray tanning professional association, better known as NSTPA which can be found here.