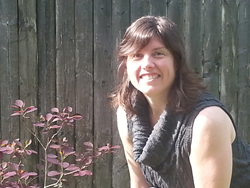 Julie's knowledge, experience, and training makes her a perfect fit for the Customer Experience Manager role.
Tequesta, FL (PRWEB) May 30, 2014
Nierman Practice Management (NPM) is excited to announce Julie Dembitzky has joined the Nierman team as Customer Experience Manager.
Julie brings to the Nierman team a strong background in dental office business & financial coordination, marketing, health insurance, and use of the DentalWriter™ Customer software in the dental practice. NPM's goal is to ensure dental offices can easily and efficiently streamline administrative and clinical protocols in the dental office to assist with a smooth immersion into the medical community. This integration is accelerated by NPM striving to assist clients to maximize the benefits of DentalWriter™ Customer Software to document and bill out medically necessary procedures performed in the dental practice setting, as well as ensuring clients understand and receive maximum benefits from all other services such as: NPM's patient awareness & marketing campaign, Snoring Isn't Sexy, the Medicare DME supplier application service, on-site and remote customized training, Tuesday evening webinar study groups, the DentalWriter™ Rewards program, and the DentalWriter™ Help Center.
"Our mission is to expand medical billing in dentistry by helping more dental practices treat more patients for sleep apnea, TMJ disorders, oral surgeries and other medically necessary services," said Katy Nierman, President and COO of Nierman Practice Management. "Julie's knowledge, experience, and training makes her a perfect fit for the Customer Experience Manager role."
Before beginning employment with NPM, Julie was accepted and trained through the DentalWriter™ Certified Trainer's (DWCT) Program. She also has extensive experience in management, coordination, and administration in many facets of the dental practice, not to mention time spent working inside of the part of the medical industry many strive to understand more fully – the health insurance company itself!
About Nierman Practice Management:
Celebrating their 25th anniversary in 2013, Nierman Practice Management has paved the way for dentists billing medical insurance. Dental practices that have chosen Nierman Practice Management's DentalWriter software have collected more medical insurance reimbursement for dental office procedures than any other group.
Please email or call Nierman Practice Management at info(at)dentalwriter(dot)com or 1-800-879-6468 for further information or questions.
Fax: 561-744-5606