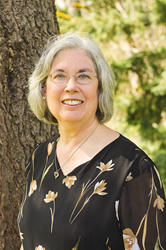 Happy Valley, Oregon (PRWEB) June 01, 2014
Celebrating its new Happy Valley Studio and five years offering sewing instruction to students from children to adults, JoLene's Sewing School is hosting a picnic, tour, and cake-cutting on June 21, 2014, beginning at 4:00 PM. More information can be found at http://www.jolenesews.com.
In addition to a picnic and cake-cutting, there is much to celebrate after five years of top-notch sewing instruction and the opening of a new studio. JoLene's Sewing School will have tours of the studio space and displays of current and past projects by both child and adult students. Some of the displays will showcase entries by students to the Multnomah County Fair. As part of the festivities, five prizes will be awarded, including the grand prize of a full year of afterschool classes. Follow instructions at the school's website, http://www.jolenesews.com, to enter to win one of the prizes.
Five years ago, JoLene Tunison started JoLene's Sewing School out of her Portland, Oregon, home after an unexpected career change. Since then, JoLene has moved the school to nearby Happy Valley, doubling the studio space. Over the years, the school has served hundreds of students, from children to adults, helping them gain the confidence to learn to sew.
The school utilizes the Kids Can Sew program, which includes workbooks and patterns that simplifies sewing instruction and makes it easily deliverable to children. JoLene has contributed significantly to the trend for more kids' sewing in the Portland area. JoLene's Sewing School was included in an August 2013 Oregonian article "Sewing camps grow across Portland area, get kids sew excited". The school's offerings for kids include afterschool classes held September through May, summer camps held from June to August, and special camps over Winter Holiday and Spring Breaks.
In addition to classes and camps, JoLene's Sewing School encourages students to enter the Multnomah County Fair, held last weekend in May, which further strengthens the students' sewing skills. The school also hosts an annual fashion show at Courtyard Plaza, a retirement community on 60th Avenue and SE Division in Portland, Oregon. The students model their projects, and the show is a highlight for students and residents alike. Pictures of the fair, fashion show, blogs, newsletters, camps, and more are on the school's website http://www.jolenesews.com.
JoLene's Sewing School also teaches adults from a seven-part series called Learn to Sew from the You Can Make It sewing program. JoLene started teaching adults when students' parents wanted to know how to sew so they could help their kids when they started sewing at home. The offering evolved into adults seeking an intimate class setting, more of a one-on-one method of learning to sew.
JoLene's Sewing School has enjoyed five years of sharing love for sewing with many kids and adults. In the process of sharing skills, the school has fostered an environment where students make friendships that will last a lifetime. JoLene is excited to share this fifth anniversary and new Happy Valley studio celebration on June 21, 2014, with all who have a love of sewing or who are curious to learn more.
About JoLene's Sewing School
JoLene's Sewing school was founded in 2009 by JoLene Tunison, fulfilling a vision of starting her own business utilizing sewing and teaching skills she honed over a lifetime of sewing for her family. JoLene's Sewing School has been a leader in kids' sewing classes and summer camps in the Portland area over the last five years. The school focuses on small class sizes, fine-tuning students' skills, making the process fun, and creating a place for students to make new friends.