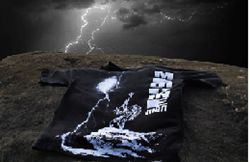 New York, New York (PRWEB) May 30, 2014
Medicine Man Lacrosse, an organization that donates resources and develops lacrosse programs on Native American reservations, congratulates Myles & Lyle Thompson on becoming the first Native Americans to win the Tewaaraton award, a prestigious award recognizing outstanding talent on the lacrosse field.
Last night, Myles and Lyle Thompson were honored at the Smithsonian Institution's National Museum of the American Indian in Washington, D.C. and were awarded Lacrosse's version of the Heisman Trophy. It is the first time in the award's 14-year history that a Native American and/or Brother Duo has won the Tewaaraton Award.
Tewaarathon, a reference to Lacrosse in Mohawk language is one of the oldest team sports in North America. Brothers Myles & Lyle Thompson of Onondaga Nation electrified the lacrosse community through their outstanding play and team chemistry, breaking multiple NCAA Lacrosse records.
Known as the "Thompson Trio", Myles and Lyle along with their Cousin Ty Thompson of Mohawk Nation formed one of the most formidable team attack lines in the history of college lacrosse. Playing for SUNY Albany, the Trio scored more points than 53 of 63 teams in Division 1 lacrosse this year. The Trio helped propel the Great Danes to the quarterfinals before falling to Notre Dame in overtime.
Medicine Man congratulates Myles & Lyle Thompson on a well-deserved award for outstanding commitment, sportsmanship and nobly reflecting the virtues of the game.
About
Based out of Long Island, NY and created in 2011, Medicine Man Lacrosse is a company that sells lacrosse clothing and donates a portion of sales to develop lacrosse programs on Native American reservations. Inspired by the Medicine Man of Native American culture, Medicine Man Lacrosse combines imagination, community support, focused initiatives and charitable contributions to expand and elevate the game of lacrosse for those that want to play and have little recourse to do so.