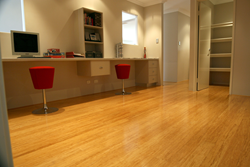 (PRWEB) May 30, 2014
Recently, BambooIndustry.com, a famous online supplier of natural bamboo products, has released a special offer on its bamboo beams. It is true that the company's brand new bamboo beams come in several different specifications. They are among most popular items of the supplier; each of them is elegant and durable.
According to the company's sales representative, its new bamboo beams are now offered at deeply discounted prices, up to 30 percent off; the special offer will last for no more than four weeks.
BambooIndustry.com's natural bamboo items sell well in French, America, Britain, and many other countries. A large proportion of them have been highly prized by its old and new clients. As a matter of fact, the supplier persists in making the best items for distributors. The strict regulations and quality checks enable it to be one of the best suppliers in the world.
To have better communication with its partners and customers, BambooIndustry.com is now planning to hold a product exhibition in London. In the company's online store, almost all the excellent outfits are offered at low prices at present. Clients who are planning to buy cheap bamboo beams are encouraged to seize the great opportunity.
About BambooIndustry.com
BambooIndustry.com is a website that belongs to BothBest Bamboo Flooring Co. Ltd., a professional supplier and exporter of bamboo products. Certified by both ISO9001:2008 and ISO14001:2004, the company has 8 years of experience in the manufacturing and wholesale of bamboo flooring products. It strives to bring its customers the latest styles and innovations of bamboo flooring, bamboo paneling, bamboo plywoods, bamboo furniture, and other bamboo products.
More information can be found at http://www.bambooindustry.com/bamboo-plywood/strand-woven-lumber.html.