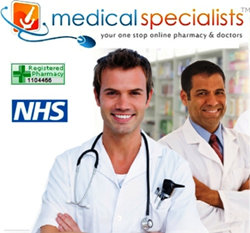 Could the death of a patient be predicted in years to come?
Bury, Greater Manchester (PRWEB UK) 1 June 2014
Clinical laboratory tests carried out by Finland researchers have detected 4 biomarkers in human blood. These biomarkers can be used to accurately identify a person's short term death span if they were already at a high risk due to illness or disease.
The 10 year study conducted by the global Computational Medicine Research Group, University of Oulu, and the University of Eastern Finland (UEF) have proven that the 4 biomarkers indicate the status of metabolism in all humans can possibly predict when an individual will die. According to researchers, their relative amounts are crucial to determining if an individual is at high risk for death within five years.
The research involved measuring 106 biomarkers in blood samples of subjects using NMR spectroscopy. They examined health records of both the Estonian Biobank and FINRISK cohorts and identified 684 subjects, ages 18 to 103 years, who had died over the next 5.4 years. The majority of these deaths were from heart disease, cancer and other life-threatening diseases.
Further tests using statistical analysis and links between the different levels of biomarkers compared with other factors such as age, weight; tobacco and alcohol use; cholesterol level; and history of diabetes, cancer, and heart disease enabled the researchers to accurately identify when a patient was going to die by just using 4 of the biomarkers.
Scores in the top 20% had a risk of dying within five years.
This was 19 times greater than that of individuals with a score in the bottom 20%—288 versus 15 deaths.
The biomarkers are as follows:

plasma albumin
alpha-1-acid glycoprotein
very-low-density lipoprotein (VLDL) particle size
citrate
The authors of this study said, "Out of all available risk factors, the biomarker summary score was the strongest predictor of all-cause mortality in the Estonian Biobank cohort".
They also noted that the higher the biomarker score the higher the mortality rates than those with average biomarker levels.
The PLOS Medicine Editor Cosetta Minelli, Ph.D., of the Imperial College London wrote: "Identifying individuals who are at high risk [of death] using these biomarkers might help to target preventative medical treatments to those with the greatest need." She also added, "As an observational study, it provides evidence of only a correlation between a biomarker score and ill health. It does not identify any underlying causes. Other factors, not detectable by NMR spectroscopy, might be the true cause of serious health problems and would provide a more accurate assessment of risk."
The study is not conclusive and Cosetta Minelli went on to suggest that more research and tests would need to be conducted to determine if the results of biomarker examination would be a clinical benefit.
It may be many years before a test like this becomes available to the general public, so in the meantime Medical Specialists™ Pharmacy always urge men and women to get checked out more often by their GP. There are numerous tests and advice that your local GP can offer to help prevent future problems. Even your local pharmacist can offer some free tests like blood pressure and diabetes.
Lifestyle changes need to be carefully looked at. Those people that smoke should seriously consider stopping, and heavy drinkers need to look at their alcohol intake. Diet and exercise need to be carefully controlled, as too much of one and not enough of the other can lead to high cholesterol and diabetes.
After all, none of us are saints, we want to enjoy life, but we need to keep an eye on our health so that we are around for a lot longer.