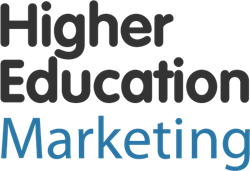 Montreal, QC (PRWEB) May 30, 2014
Higher Education Marketing (HEM) today announced the launch of its 2014 Digital Marketing in Higher Education Survey. The survey will be conducted by the leading digital marketing company to gain a comprehensive picture of the top challenges faced by college and university marketers today. The research is conducted as a joint venture with CRi (Customer Relationship Index) Inc, a market research firm working primarily in the post-secondary education sector.
The online survey, which is designed to be easily completed in less than ten minutes, focuses on assessing how higher ed institutions are allocating their digital marketing resources to meet organizational goals, including:

Search Engine Optimization
Pay-Per-Click Advertising
Email Marketing
Digital Display Advertising
Social Media Marketing
Mobile Marketing
Recent years have seen significant change in the higher education environment, including shifting demographics and student preferences, increased competition and international student mobility, and rapidly evolving technological innovations. Most post-secondary institutions have had to adjust their student recruitment strategies to meet these challenges, such as integrating content creation with social media, optimizing websites with responsive design and user-friendly architecture, developing SEO initiatives, and tracking and measuring web traffic with Google Analytics.
It is expected that the process of completing the survey will provide participants with powerful insights into how their school's marketing mix compares to industry trends and best practices, leading to better informed strategic decisions in the future. Respondents will also receive an advanced complimentary copy of the resulting report with the opportunity to gain a personalized marketing review, comparing their survey responses with 2014 best practices and emerging industry norms. When the complete report is released, only summary data will be published and individual respondent data will be kept strictly confidential.
About Higher Education Marketing
Since 2008, Higher Education Marketing has been assisting post-secondary education institutions with their digital marketing needs. Through their close collaboration with colleges and universities in Canada and the United States, Higher Education Marketing has consistently helped clients to increase their ROI, by leveraging its expertise in web analytics, search engine optimization, social media, web design and other digital marketing strategies and tactics.