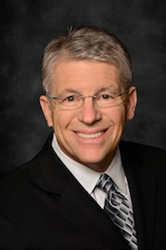 For a knocked out tooth, it is important to try and get to a dentist right away.
Plano, TX (PRWEB) June 01, 2014
Some accidents are unavoidable. It's knowing what to do when you have one that can make the difference between saving and losing a tooth. This June, Plano dentist Dr. Mark Sowell is recognizing National Safety Month with tips to help patients avoid mouth injuries and advice on what to do if you do have a dental emergency.
Many dental accidents and mouth injuries can be handled by Dr. Sowell in our Plano dentist office. Dr. Sowell reserves time in his daily schedule for treating dental emergencies.
"In many cases, a dental emergency can seem worse than it is. The mouth is a very sensitive area of the body, it bleeds very easily, and a mouth trauma can cause a lot of stress and anxiety. We advise patients to remain calm, call or office and explain in as much detail as possible the extent of the injury. Our staff can provide instructions over the phone and schedule your visit, which can usually take place on the same day," said Dr. Mark Sowell, a dentist in Plano, Texas who has more than 25 years of experience in advanced restorative and cosmetic dentistry.
If the injury is a serious emergency or the office is closed, said the dentist, you should visit the local emergency room.
In children, many dental emergencies occur as a result of sports injuries. One way parents can avoid knocked out or broken teeth is by having their child wear a custom sports mouth guard. Dr. Sowell practices sports dentistry and said a sports guard from the dentist is far superior to the ones that can be bought in a sports store. One of the reasons is because they are made to fit snugly over the child's teeth, making them more comfortable and therefore, more likely to be worn.
The PlaySafe mouth guards that Dr. Sowell offers in his Dallas area dental office are built by layering various density materials. A soft, protective layer cushions the teeth, while the hard exterior layer absorbs impact forces.
If you do find yourself in a situation where you have a knocked out tooth, Dr. Sowell said time is of the essence.
"For a knocked out tooth, it is important to try and get to a dentist right away." Dr. Sowell further advised, "Always hold the tooth by the crown, that's the part that you see when you smile, and avoid touching the root. You can rinse it with water if it's dirty, but don't remove any pieces of tissue that may still be attached."
When possible, Dr. Sowell suggests patients try to put the tooth back in the socket, remembering not to touch the root. Otherwise, he said the tooth can be placed between the cheek and gum or in milk, until you reach the dentist office. Keeping the tooth moist is very important.
If you have a broken tooth, Dr. Sowell said to clean the tooth and contact the dentist office right away. In some cases the tooth can be repaired using dental bonding, which is a tooth colored resin. In other cases, a porcelain veneer or tooth crown may be used to repair the broken tooth.
As a Master of the Academy of General Dentistry, Dr. Sowell has a high level of training and experience. He can provide dental care beyond the basics and restore your teeth to their optimal health and function. Should the tooth need to be repaired or replaced, Dr. Sowell can offer a wide range of services including dental implants.
The best way to handle a dental emergency is to avoid it. Schedule a visit with Plano dentist Dr. Mark Sowell to talk about custom sports mouth guards and have your teeth examined for potential problems. Call 972.382.6855 or visit Sowell Sensational Smiles to schedule an appointment.
About Mark Sowell, DDS: For more than 25 years, Dr. Mark Sowell has served patients in the North Dallas area with comprehensive general and cosmetic dentistry treatments. There are less than 50 dentists nationwide who can compete with Dr. Sowell's credentials which include Master of the Academy of General Dentistry, Accredited Member of the Academy of Cosmetic Dentistry and Fellow of the International Congress of Oral Implantologists. Aside from his experience and accomplishments, the personalized care and attention he provides for each patient helps to set him apart from other dentists in Plano, Texas.