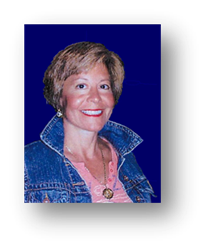 "The Power of One, One Voice, One Vote, One Step Forward... Bridging the Gap of Change"
California (PRWEB) June 02, 2014
The Campaign Headquarters for Alma Marie Winston for Gov 2014 releases the following statement for public reading –
Alma Marie Winston, a Republican Gubernatorial Candidate is quoted as saying, "As a viable republican gay candidate for governor and a constitionalist, I am appalled and dismayed by the lackadaisical and manipulative approach by the press towards a fair election that is anything but fair. People have a right to know and want to know Who the candidates are and where each candidate stands on the issues.
Regarding the Premature Primary Election Process, Mrs. Winston has this to say; "This two-tiered election process, pre-empted by a premature primary election is unconstitutional and belies a fair democratic election. While the press has been overpublisizing only three candidates, there are many other viable candidates that have gotten no press coverage at all. It's as though the election is already over"
Alma Marie Winston, a new Republican Candidate to the Gubernatorial election process further questions: "What has happened to our invaluable journalists, who researched the truth and brought honor to the established free press? Do we not see how our society has become so self-indulgent and complacent to the vital evolutionary steps toward a civil, humanistic society that would rather create than destroy?
Have we gone too far. - past the point of recognizing our own deficiencies of self-aggrandizement for monetary gain and superficial power?"
In Conclusion she releases the following: "My name is Alma Marie Winston. I am a viable candidate for governor, and one who can re-direct our state into a more positive, flourishing environment for all.
The real issue is NOT our economy, but our humanity!"
For additional information please visit the website listed below.
Alma Marie Winston for Governor
http://www.winston4gov.com
Paid for by Alma Marie Winston for Gov 2014.