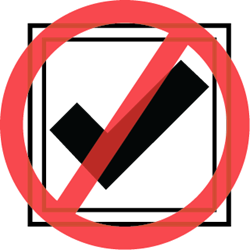 "Ban the box laws make it harder for companies to provide safe and productive workplaces," says Coffey.
Fort Worth, Texas (PRWEB) May 30, 2014
Some efforts to assist former criminal offenders in finding meaningful employment pose significant challenges to employers responsible for providing safe and productive workplaces, says human resources expert Mike Coffey, SPHR. He will be conducting a free webinar for employers on June 5, 2014 entitled "Outside of the Box: Developing a Legally Compliant and Effective Criminal History Inquiry."
Coffey, president of HR consulting and background screening firm Imperative Information Group, says that while well-meaning, many of these initiatives waste the time of both applicants and employers. Others limit employers' abilities to make well-informed hiring decisions as to create dangerous work environments.
In April 2012, the Equal Employment Opportunity Commission published a guidance document recommending that employers "ban the box", which typically means removing the criminal history question from employment applications and delaying such inquiries until after applicants have been granted an interview. According to the National Employment Law Project, the ban the box campaign has been written into the statutes of twelve states and the local ordinances of at least sixty-four municipalities. Baltimore, Maryland joined this group on Thursday, May 29 when Mayor Stephanie Rawlings-Blake signed Baltimore's ban the box legislation.
"Ban the box laws make it harder for companies to provide safe and productive workplaces," says Coffey.
"Ban the Box assumes that employers are automatically denying former offenders job opportunities, regardless of the nature of their past offenses, the risks associated with the job, or the applicant's conduct since the offense, which simply isn't true," says Coffey. "Most employers have a nuanced approach to reviewing applicants' criminal history to determine whether their past behavior suggests a future risk in the workplace."
Coffey says that delaying the criminal history inquiry until after the interview only wastes the time of everyone involved. "Employers waste time and money scheduling and conducting interviews with applicants, only to find out that an individual's criminal history eliminates him from consideration for the position. Likewise, applicants often have to arrange child care, arrange for time away from their current job, and find transportation, only to learn at the end of the interview that their past bad behavior legitimately eliminates them from consideration."
Most employers' hiring practices consider individuals with a wide variety of past criminal behavior as eligible for employment. In fact, employers are more likely to use criminal history information, along with the rest of the applicants' background information, to compare or rank applicants against one another. "Assuming that skills and education are similar, it makes sense that an applicant who has been consistently employed and has had no criminal history in the last ten years would be preferable over someone who has been unavailable for work because of incarceration or has had a series of even minor criminal infractions over the same time period."
During the June 5, 2014 webinar, "Outside of the Box: Developing a Legally Compliant and Effective Criminal History Inquiry," Coffey will discuss the various municipal and state approaches to banning the box and other ways they are limiting employers' ability to consider criminal history. He will also provide information to employers about how to inquire about criminal history information without running afoul of the myriad of laws governing the issue.
The webinar is approved for one hour of general recertification credit for certified human resources professionals through the HR Certification Institute. Interested employers can register for the webinar at http://www.imperativeinfo.com/webinars. This is the last in a series of six webinars covering employers' selection and screening practices. Recordings of the previous webinars are also available on the website.