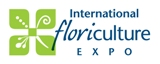 Portland, ME (PRWEB) June 03, 2014
The 27th Edition of International Floriculture Expo, being held June 10-13 at the Morial Convention Center in New Orleans, LA, will feature more than 40 new companies on the exhibit floor. The floral industry's leading trade show and education event brings together the top mass market buyers, merchandisers and influencers and more than 200 suppliers and service providers for four days of business, product sourcing, networking and education.
As a new exhibitor for the 2014 event, companies will be featured in their own booth on the exhibit floor, as well as a product display of new exhibitors right outside the exhibit hall. The New Exhibitor Showcase spotlights these newcomers, and is a frequented show feature by attendees. Visitors of the expo are encouraged to stop by the display area, as well as the new exhibitor booths on the show floor to gather new, fresh ideas to grow their floral program.
A list of the 2014 International Floriculture Expo new exhibitors includes:
Abrim Enterprises, Inc.
Booth 1427
Advanced Drainage Systems
Booth 1737
American Foam Technologies
Booth 302
American Treats
Booth 921
Arrow Fastener
Booth 1525
Balloons Everywhere
Booth 1527
BC Orchids
Booth 433
BDK Marketing, Inc.
Booth 1507
BGI, LLC
Booth 1565
Bouqube Inc.
Booth 306
Buzzy Inc.
Booth 1530
Certified Roses Inc.
Booth 309
Connectaflor
Booth 1407
Container Centralen, Inc.
Booth 408
DEMDACO
Booth 1425
Direct Export Co., Inc.
Booth 931
Dutchman Tree Farms
Booth 1649
Flow and Grow
Booth 1534
Green Bouquet
Booth 314
High Point Packaging
Booth 338
Holland America Flowers Connection
Booth 1634
iBulb
Booth 1557
J. Berry Nursery
Booth 1547
Jetram Inc.
Booth 1531
Joy! Floral
Booth 1403
Mayflower Distributing Co. Inc.
Booth 1627
Mid American Orchids
Booth 1445
P.N.P Plast Srl-Italy
Booth 1633
Pacific Mountain Products
Booth 1448
Pete Garcia Co.
Booth 822
Pine Island Nursery & Tree Farm
Booth 358
RBI Toys
Booth 312
Russell's Bromeliads
Booth 412
SGI (USA) LLC
Booth 562
Siena Floral Accents
Booth 1503
Sofia Flowers
Booth 1413
Sun Bulb Company
Booth 1421
Taiwan Orchid Growers Association
Booth 1613
Vivo Floral LLC
Booth 348
Vyn Flowers
Booth 1139
Zephyr Solutions
Booth 1644
Registration for the International Floriculture Expo is still open. All attendees must qualify to attend the show. To review the event's qualification policy click here: http://www.floriexpo.com/index.php/attend-ife/who-can-attend.
Qualified Media (approval required) interested in covering the event can register for free at http://www.floriexpo.com.
About International Floriculture Expo | http://www.floriexpo.com
International Floriculture Expo (IFE) is produced by Diversified Communication of Portland, Maine. This show is the only industry-wide event that brings buyers and sellers together and serves all segments of the floriculture process. IFE is the leading trade exposition and educational conference for mass market retailers, supermarkets, garden centers, retail florists, growers, nurseries, event floral designers, and other retailers of floral and foliage products. Admission guidelines are enforced to maintain the integrity of the buying audience. The 27th edition of IFE takes place June 10-13, 2014 at the Morial Convention Center in in New Orleans, LA.
About Diversified Communications | http://www.divcom.com
Diversified Communications, based in Portland, Maine, US provides information and market access through face-to-face events, publications and online. Diversified serves a number of industries including: floral, seafood, foodservice, natural and organic, healthcare, commercial marine and business management. Diversified operates divisions in Australia, Hong Kong, India, the UK and Canada.