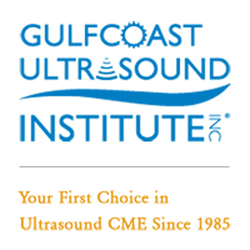 Among the advantages is that we really never have to perform sedation, and the absolutely most important thing, we don't need to use ionizing radiation. Stephanie Doniger MD, RDMS, FAAP, FACEP
St. Pete Beach, FL (PRWEB) June 02, 2014
According to a recent medical journal study, "Pneumonia contributes to between 750,000 and 1.2 million neonatal deaths each year worldwide. Diagnosis of pneumonia is sometimes difficult and lack of exact definitions for pneumonia compounds this problem. It was reported that clinical picture and chest X-ray can miss the diagnosis of pneumonia in neonates in 15% cases. However, chest X-ray is still considered to be the first imaging step for diagnosing pneumonia in children." (The Egyptian Journal of Radiology and Nuclear medicine Volume 44, Issue 2, June 2013, Pages 339–347 http://www.nlm.nih.gov/medlineplus/ency/article/001915.htm)
Pneumonia is one of the most commonly seen ailments in neonatal and pediatric patients. The disease can easily be diagnosed by ultrasound in a bedside setting, significantly decreasing clinical diagnosis and treatment time. Other common ultrasound-diagnosed pathologies include pyloric stenosis, intussusception, GI obstruction, cardiac defect, deep vein thrombosis, fracture, and testicular torsion, just to name a few.
Current trends have seen an increase in the use of diagnostic ultrasound as a preferred imaging modality, especially in pediatric patients who would have formerly been exposed to potentially high doses of radiation by x-ray, CT, and fluoroscopy. The trend has been so widely accepted that the American Registry of Diagnostic Medical Sonography (ARDMS) has recently unveiled the Pediatric Sonography (PS) credentialing examination. This credential will certify medical professionals who have an acceptable level of proficiency in performing and interpreting routine pediatric ultrasound examinations. Visit http://www.ardms.com for more information.
While many medical professionals have relied on self-directed information to add pediatric ultrasound into practice, there are still very few opportunities available in regards to formal hands-on education courses. In recent years, there has been an increase in demand for pediatric ultrasound training. In order to address this high demand, Gulfcoast Ultrasound Institute has developed two programs designed to offer a comprehensive training program for medical professionals looking to perfect skills in pediatric ultrasound both in emergency / critical care and general clinical settings.
Pediatric Emergency & Critical Care Ultrasound June 25-26, 2014 (St. Pete Beach, FL)
Introduction to Pediatric Ultrasound June 25-26, 2014 (St. Pete Beach, FL)
These courses will offer participants comprehensive lectures by experts in the field such as, Bret P. Nelson, MD, RDMS, FACEP, Stephanie Doniger, MD, RDMS, FAAP, FACEP, Michael Hulse, MD, Salvatore LaRusso M.Ed. RDMS, RT(R), and Theresa Jorgensen RDMS, RDCS, RVT. Participants can choose one of two tracts depending on which best suits their specialty applications.
The pediatric emergency / critical care program is developed in accordance with the ACEP and WINFOCUS ultrasound guidelines, and will cover all major topics commonly seen in the emergency and critical care environment (FAST, vascular access, lumbar punctures, evaluation of pneumothorax, endotracheal tube placement, and more (see course page below for the full list of topics). Additionally, this course is approved to offer participants AMA PRA Category 1 credits as well as ACEP Category I credits.
The Introduction to Pediatric Ultrasound program, developed in accordance with the AIUM ultrasound guidelines, will cover topics including: neonatal head imaging, neonatal hip nd spine ultrasound, trauma ultrasound, (FAST), evaluation of the urinary tract in infants and children, pediatric GI applications such as pyloric stenosis, intussusception, evaluation of appendix and bowel obstruction, soft-tissue, MSK applications, and more (see course page below for a full)
Afternoon sessions are designated for hands-on education with live pediatric models of all age groups. The 3:1 participants to instructor ratio ensures individual attention and significant amounts of scan time. For those unable to attend the live program in St Pete Beach, FL, the lectures will also be available as a live-webinar, where online participants can actively participate with a state of the art audience response system as well as message in questions to the instructors to be answered in real-time.
For those looking to obtain even more hands-on education, Gulfcoast Ultrasound Institute has developed a one of a kind program (June 27-28, 2014), in which participants can create a custom hands-on ONLY program. Participants will submit exactly what they would like to focus on (even combine multiple specialties), and GUI will organize instructors and models to work with participants to perfect their scanning skills. The Scanning Skills Workshop: A Hands-on Workshop!: all Specialties are being held on June 27-28, 2014.
For additional information please contact:
Gulfcoast Ultrasound Institute
1-800-619-1900
http://www.gcus.com/
Course webpages:
Pediatric Emergency and Critical Care Ultrasound June 25-26, (St. Pete Beach, FL)
Introduction to Pediatric Ultrasound June 25-26, 2014 (St. Pete Beach, FL)
Scanning Skills Workshop: A Hands-on Workshop! All Specialties June 27-28, 2014 (St. Pete Beach, FL)