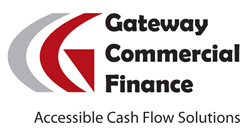 This 2014 honor makes it three years in a row the organization has received recognition for its hard work and rapid growth by the business media
Delray Beach. FL (PRWEB) June 03, 2014
Gateway Commercial Finance, LLC is proud to announce its inclusion into the South Florida Business Journal's "50 Fastest Growing Companies List" for 2014. This is the first year that the company has received this honor. The full list, in order, will appear in the June 20, 2014 issue and is sponsored by CBIZ and Comcast Business. The actual order of the top 50 fastest growing businesses in South Florida will be revealed at a ceremony to take place on June 19, 2014.
"We are honored to be recognized as a successful and growing business by the experts at the South Florida Business Journal," stated Gateway Commercial Finance, LLC Managing Director Marc J. Marin. "We are proud of our standing as a respected member of the highly competitive South Florida commercial finance sector, and we intend to continue to deliver the high level of service that our customers have come to expect from us."
This award marks yet another recognition for this factoring company as a rising star in the national business community. Gateway Commercial Finance, LLC has also been included as part of the 2012 and 2013 Inc. 500/5000 lists as one of the fastest growing private companies in the country. This 2014 honor makes it three years in a row the organization has received recognition for its hard work and rapid growth by the business media.
About Gateway Commercial Finance, LLC
Gateway Commercial Finance, LLC provides invoice factoring services to small and medium-sized business throughout the country that need enhanced cash flow and readily available working capital. Factoring allows a business immediate liquidity against slow paying commercial accounts receivables. Invoice factoring is generally used to support payroll and associated obligations, vendor satisfaction and new business initiatives.
For more information on Gateway Commercial Finance, LLC, visit the company's website at http://gatewaycfs.com or call 1-855-424-2955.