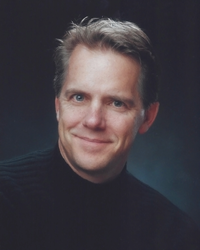 Salt Lake City, Utah (PRWEB) May 30, 2014
So far, 2014 is a record year for bad publicity and recalls in the auto industry. Despite that, the industry does quite well managing their reputations says online reputation expert Don Sorensen in a recent article published on Bulldog Reporter.
"You wouldn't know it's been a bad year for Toyota or GM from their sales or by looking at their Facebook Pages," says online reputation expert Don Sorensen. In fact, despite a particularly bad year so far, "a recent study by J.D. Powers puts Toyota at the very top with the highest ranking on social media," he said.
See the article at: http://www.bulldogreporter.com/dailydog/article/thought-leaders/how-social-media-and-search-impacts-online-reputation-for-automaker.
It's been a bad year for automakers. So far they have recalled about 9 million vehicles which if it continues, could be record-breaking. The year with the most recalls was in 2004 when 30.8 million vehicles were recalled. Toyota and General Motors are the brands with the most recalls this last year.
There is a cost to maintaining a strong reputation online in this environment. Brands invest in monitoring and respond to people in a variety of ways. General Motors, for example, has a team that constantly monitors and responds to people who talk about the brand on social media and in around 100 auto forums. They also staff call centers to take phone calls. There can be as many as 70 people on staff at one time to handle the workload.
The J.D. Power 2014 Social Media Benchmark Study looked at 9,800 U.S. online consumers who have interacted with an auto company via on the company's social media pages. What was obvious from the study is how vital it is for the industry to maintain a strong reputation on social media. The interactions drove current and future sales. The study concluded: "People who were "delighted" with the customer service and marketing from a brand were more likely to buy from that company or take their vehicles to be serviced by that brand in the future."
Search results hardly mention the recalls. "If you Google "Toyota" you have to go down at least 40 entries before you see any mention about the recall of 1 million cars this past January," says Sorensen. Instead there is news about new models and links to the brand's Facebook, YouTube and Twitter pages.
Overall, Sorensen found that the auto industry as a whole does well at managing their online reputations, despite having very public black eyes.
About Big Blue Robot
Big Blue Robot was founded in 2003 by Don Sorensen, an expert in online reputation management. Sorensen has shared expertise and advice in prestigious publications such as the New York Times, HuffingtonPost, USA Today, Forbes, and CNN Money. Through his company, Big Blue Robot, he works with corporations and CEOs to improve, protect, repair and manage their online reputations.
Big Blue Robot has developed state-of-the-art online reputation management strategies for companies doing business around the world, in countries including the USA, Germany, Canada, New Zealand, United Kingdom, United Arab Emirates, and France. During the past ten years, Big Blue Robot has helped numerous companies fix their online reputation problems.
More information at http://www.BigBlueRobot.com.