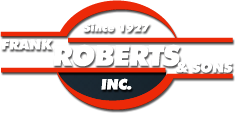 Boardman, OH (PRWEB) June 02, 2014
Cogistix, a platinum-level partner of SYSPRO ERP, announced today that Frank Roberts & Sons, Inc. of Punxsutawney, Pennsylvania, selected SYSPRO ERP to further support the company's growth plans. Mike Roberts, President of Frank Roberts & Sons, Inc., detailed that the company was unhappy with their outdated software and reached the limits of their current system. Frank Roberts & Sons, Inc. evaluated several packages including Microsoft NAV and Syteline in the selection process, but felt Cogistix/SYSPRO ERP demonstrated the best solution. Factors including software ease of use and strong references weighed heavily in the decision making process.
Kevin Miller, Cogistix Founder and Director of Technical Services stated "We are very excited to have been awarded this project from Frank Roberts & Sons. Nearly 75% of our customers are family owned businesses and it feels great that these companies continue to look to Cogistix/SYSPRO for the best value in enterprise software."
Frank Roberts & Sons, Inc. acknowledged several criteria in terms of the final decision, which was a combination of the adaptability of SYSPRO ERP features to fit their particular business needs as well as the overall value of the software, implementation team.
About Frank Roberts & Sons, Inc.:
Founded in 1927 on a foundation of quality material and expert service, Frank Roberts and Sons is a leading wholesale provider of geotextiles, liners, erosion and sediment control, secondary containment systems and more. They specialize in products needed in the Oil and Gas, Mining, Agricultural, Highway, and Utility industries. For more information, call 800-262-8955 or visit frankrobertsandsons.com.
About Cogistix:
Cogistix, a Platinum SYSPRO ERP partner, is focused on providing ERP software and implementation services to the manufacturing and distribution industries. For more information, call (330) 953-3937 or visit http://www.cogistix.com.