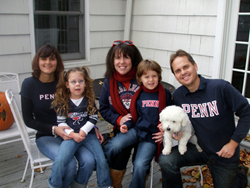 If you keep an open mind and investigate all of the options that exist in your area, you might be surprised at what works best for your needs and budget.
Cambridge, MA (PRWEB) June 02, 2014
There's no question that childcare is a significant expense for working families. Monthly childcare fees for two children represent the single largest household expenditure nationally according to "Parents and the High Cost of Childcare", a recent study published by Child Care Aware. Childcare fees outrank annual food costs and exceed median monthly rent costs and mortgage payments. Paying for childcare can be overwhelming. The following tips can help working parents trim their childcare expenses, if only by just a small percentage:
1. Consider alternative forms of childcare
Parents should not make the mistake of dismissing certain types of childcare right away. By keeping an open mind and investigating all of the options that exist in the area, working parents might be surprised at what works best for their needs and budget. In Massachusetts, for example, according to Child Care Aware's Cost of Childcare Report, daycare costs for two children under 4 years will almost always exceed the cost of hosting an au pair, especially in urban areas. In Mississippi, on the other hand, your daycare bill will run less than half of what it would be in Massachusetts so daycare becomes a more competitive option from a financial perspective. Cultural Care Au Pair offers a free guide to choosing the right child care that provides an in-depth look at a number of child care alternatives.
2. Take advantage of the Child & Dependent Care Credit
The federal government offers a Child and Dependent Care Credit to families who need to enlist the help of a daycare or nanny so that the parents can work. This tax break provides a credit of 20% to 35% of the first $3,000 in childcare costs incurred per child per year. (The percentage of the credit drops as income rises.) For more information, visit irs.gov.
3. Take advantage of a pre-tax dependent care account
A pre-tax dependent care account is something many employers offer as a perk to their employees. Employers will set up the account and employees can choose to funnel up to $5,000 of their pre-tax salary into the account. This money can later be used to reimburse themselves for childcare costs, potentially saving a considerable sum. Two things to note—first, if a couple is married and filing taxes jointly, the $5,000 cap represents a combined maximum for both spouses; second, parents need to plan carefully because leftover funds not used during the year must be forfeited.
4. Take advantage of company discounts
Parents should check with their Human Resources department to determine if their company offers subsidized childcare or any discounts of any kind with local providers. Some companies also offer back-up care at nearby daycare centers for parents who suddenly find themselves without coverage due to weather, school vacations or a sick au pair or nanny.
5. Fill in the gaps with willing family members
For most families, relying on family members or friends for full-time childcare coverage isn't an option. But if a grandparent or aunt or neighbor is willing to devote a few hours a week to child care, parents can benefit from a cost perspective while their child gets one-on-one attention from a loving adult. Although one wouldn't expect to pay a family member or friend the same hourly rate as a daycare center or nanny, it's a good idea to offer at least minimum wage.
Even though childcare can be one of the biggest expenses for young families, there are ways to make it more affordable.
# # #
About Cultural Care Au Pair
Cultural Care Au Pair is the leading provider of intercultural, live-in childcare in the United States. Since 1989, Cultural Care Au Pair has placed more than 90,000 au pairs in welcoming American homes. A U.S. Department of State regulated program, Cultural Care Au Pair is headquartered in Cambridge, MA, with their own extensive network of recruitment, screening and orientation offices worldwide and more than 600 local coordinators across the U.S. For more information about hosting an au pair, visit http://www.culturalcare.com or call 800-333-6056.