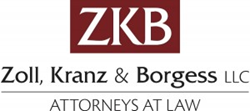 Toledo, Ohio (PRWEB) June 05, 2014
Boehringer Ingelheim, the manufacturing company of the blood thinning drug Pradaxa, announced in May 2014 a $650 million settlement deal this week to settle approximately 4,000 state and federal lawsuits.
Reported by TIME May 2014, Pradaxa was approved by the US Food and Drug Administration (FDA) in October 2010, Pradaxa is formulated for use by the drug manufacturer Boehringer Ingelheim. Pradaxa is used as a blood thinner in individuals with atrial fibrillation, or irregular heartbeats, in order to prevent the development of life-threatening blood clots and strokes.
Pradaxa is a widely-used blood thinner, but it has been alleged to cause fatal bleeding, digestive track ulcers, and brain hemorrhaging. Patients alleged Pradaxa caused massive bleeding, hemorrhaging, atrial fibrillation, and even death.
To learn more about Pradaxa and side effects from taking this potentially dangerous drug please visit our website.
The law firm of Zoll, Kranz & Borgess, LLC has substantial experience in pharmaceutical, medical device and defective product litigation. Contact us immediately toll-free at 888-841-9623 if you or a loved has been injured by Pradaxa or any dangerous drug or medical device.