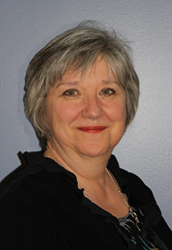 Thanks to our partnership with the Chamberlain College of Nursing, NLN members across the spectrum of higher education will now benefit from Dr. Scroggs' expertise in nursing education research and evidence-based scholarship. - NLN CEO Dr. Beverly Malone
Washington, DC (PRWEB) May 31, 2014
Chamberlain College of Nursing and the National League for Nursing (NLN) are excited to announce Nancy Scroggs, PhD, MSN, RN, CNE, as the first scholar in residence of the NLN/Chamberlain College of Nursing Center for the Advancement of the Science of Nursing Education. With 30 years of clinical and academic experience, Dr. Scroggs brings valuable knowledge to help elevate and advance the standards of nursing education to improve health care outcomes. Her appointment began April 1.
"I am delighted to welcome Dr. Scroggs to the professional team at the NLN, where the mission to promote excellence in nursing education to create a strong and diverse nursing workforce to advance the nation's health guides all our work," said NLN CEO Beverly Malone, PhD, RN, FAAN. "And we are grateful to Chamberlain College of Nursing for its support of the NLN/Chamberlain Center. Thanks to this partnership, NLN members across the spectrum of higher education will now benefit from Dr. Scroggs' expertise in nursing education research and evidence-based scholarship."
As the scholar in residence through July 2014, Dr. Scroggs will support the NLN/Chamberlain Center by enhancing NLN faculty development programs, promoting research initiatives in nursing education and evidence-based teaching practices and planning NLN professional development programs with a focus on nursing education research.
"Dr. Scroggs' clinical, academic and research expertise make her an ideal candidate to promote the goals of the NLN/Chamberlain Center, and we congratulate her," said W. Richard Cowling III, PhD, RN, APRN-BC, AHN-BC, FAAN, vice president of academic affairs of Chamberlain College of Nursing. "We are proud to see one of our leaders further demonstrate commitment to advancing nursing education to meet the needs emerging from today's evolving health care landscape."
Dr. Scroggs serves as a curriculum and instruction specialist at Chamberlain and will return to this role when her appointment ends. She has more than 30 years of experience in nursing academia, including positions as a professor at North Carolina A&T State University and at Gardner-Webb University, as well as more than 20 years in clinical practice as a nurse practitioner, clinical services coordinator and registered nurse. Dr. Scroggs earned Doctor of Philosophy and Master of Science in Nursing degrees from the University of North Carolina at Greensboro and is a certified nurse educator and family nurse practitioner.
The NLN/Chamberlain Center was established to promote evidence-based nursing education and the scholarship of teaching, enabling the expansion of NLN programming in nursing education research. For more information about the NLN/Chamberlain Center, visit chamberlain.edu/nln.