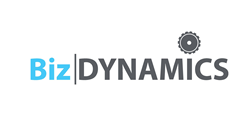 "ValueMomentum's BizDynamics solution is an example of a partner that is utilizing the power and flexibility offered by Microsoft Dynamics CRM." - Tom Feher
South Plainfield, New Jersey (PRWEB) May 30, 2014
ValueMomentum, Inc., a provider of software and services to insurance carriers, today announced the availability of BizDynamics™, a solution for insurance carriers to boost their marketing, sales, customer service and producer relationship strategies and drive customer-centricity. Insurers will be able to deploy BizDynamics in conjunction with Dynamics CRM to rapidly implement a complete insurance CRM solution, or to enhance their existing investments in Dynamics CRM.
BizDynamics is available with Dynamics CRM Online and on-premises. BizDynamics:

Helps insurance carriers achieve customer-centricity across all stakeholders and channels, for profitable growth and retention
Enables marketing and field operations to create sales opportunities with lead generation, lead profiling, lead nurturing and campaign management
Enables seamless customer service with 360 degree customer profiles and information across all accounts, customer contact management, customer inquiries, issue resolution, help desk and knowledge bases
Provides inside sales and captive sales teams with rich tools for telemarketing, lead referrals, inbound and outbound sales, quoting and submissions, and support for cross-sell & up-sell
Integrates with ValueMomentum's DealFoundryTM Underwriting & Portal – providing exclusive agents and brokers with insights and the ability to initiate transactions, and connect a customers' interactions across marketing, sales and customer service
According to Raj Samanthapudi, CEO of ValueMomentum, "BizDynamics, for Microsoft Dynamics CRM, is created for insurance carriers that recognize the importance of customer-centricity in their business operations and brings insurance carriers rich marketing, sales, customer service and producer relationship management functionality, while harnessing Microsoft Dynamics CRM's market leading capabilities that will gain from continued investments from Microsoft over time."
"Our partners play a critical role in delivering specialized industry solutions for our customers," said Tom Feher, Financial Services Industry Director at Microsoft, adding, "ValueMomentum's BizDynamics solution is an example of a partner that is utilizing the power and flexibility offered by Microsoft Dynamics CRM. Their Customer Centric approach enables Insurance Carriers to assist their producers to be more productive, while meeting the specific needs of our customers in the insurance industry."
"As insurers recognize the importance of the agent and customer experience and put additional emphasis on the ease of doing business with both, insurance focused CRM is likely to grow in importance. These types of tools can be used to empower marketers, producers, customer service representatives and field operations teams to effectively deliver differentiated experiences to agents, brokers and customers to drive profitable growth and retention," said Chad Hersh, Managing Director at Novarica.
About ValueMomentum
ValueMomentum provides Software & Services to Insurance, Financial Services and Health Payer firms. Our Customers like working with us because we deliver value to their initiatives, thereby, driving their momentum. ValueMomentum does this by applying a time-tested formula of combining strong technology expertise with deep industry experience.
ValueMomentum's Software for Insurance Carriers includes iFoundry™ Rating Engine, iFoundry™ Product Configurator, DealFoundry™ Underwriting and Portal and BizDynamics CRM.