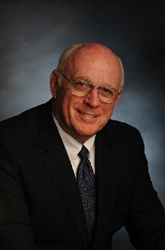 Social Media is the Achilles Heel when it comes to ID Theft.
Clinton, New Jersey (PRWEB) May 30, 2014
Certified Identity Theft lnvestigator David B. Watts of Allied Business Solutions, a New Jersey based private investigation firm, recently announced all background and due diligence assignments performed for clients now include in-depth social media research as part of a comprehensive investigative package.
"We have developed a program that integrates our restricted database with over 35 social media sites, thus adding even more insightful research material for the client," according to Watts. Mr. Watts, also a Certified Legal Investigator and Certified Fraud Examiner, has over 35 years of experience in the private investigation field. Allied Business Solutions, a licensed investigative agency based in Hunterdon County, NJ, conducts professional inquiries for businesses and their law firms throughout New Jersey with contacts around the U.S.
"Strange as it may seem, many people disclose personal things about themselves on social media allowing identity thieves to thrive." Watts added, "Folks just don't seem to get it: social media is your Achilles' heel when it comes to identity theft. If you aren't careful about what you put on the internet, you might as well leave your home unlocked, the keys in the ignition and your money on the front porch steps."
Accordingly, on Thursday, June 19, 2014, at 7 p.m. Investigator Watts will present a free one-hour program on identity theft. Attendees will learn the ins and outs of ID theft. They will learn how to spot the warning signs and how to best avoid ID theft. More importantly, they will learn what to do should they become a victim of ID theft.
Seating is limited.
Location Details:
North County Branch Library, 65 Halstead Street Clinton, NJ 08809
Phone: 908-730-6135
About Allied Business Solutions
Allied Business Solutions is a full-service private investigation service specializing in legal and business issues. David B. Watts is the Principal Investigator at ABS with more than thirty years of experience in the private investigation field. Allied Business Solutions has a business philosophy of cooperation, professional bearing, timeliness, and an energetic work ethic, which fosters successful cases and client confidence in our service.