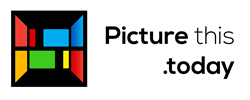 Changing the way we buy homes ... and home furnishings!
Victoria BC (PRWEB) June 03, 2014
An innovative visualization software application will hit the marketing forefront this fall, promising to change the way consumers look at everything from real estate listings to home furnishing products and services.
VividWorks Ltd. of Finland has been working with Canada's Five Star Innovations Inc. to create an intuitive online homebuyer experience with multiple benefits for manufacturers and retailers of home furnishings and accessories, a well as the real estate and interior design industries. After months of research and planning, the two companies jointly announced that the official launch of Picture this.today will occur this Fall at the world's largest home furnishings industry trade show; High Point Furniture Market in High Point North Carolina this October.
Picture this offers fully interactive 3D floor plans of properties listed for sale or lease. The virtual properties will be professionally staged with interactive 3D models, representing generic items as well as a showcase of specific products from select home and commercial furnishing brands. Consumers can in effect 'walk' through the properties and interact with the spaces and products from any angle or viewpoint, using products contained in exclusive online catalogs, effectively furnishing the space according to their own needs and particular style. Saved creations can be shared with friends and colleagues, and actual products can be ordered with the click of a button.
"This totally custom solution we're developing together with Five Star Innovations is a completely new and exclusive interpretation of our VividPlatform software, a marriage of the worlds best online virtual and augmented reality software engines, together in one seamless package. Over the past eight years VividPlatform has become what industry experts describe as the most sophisticated, yet easiest to use, online interactive 3D interior design and visualization solution in existence," said John Thompson, VividWorks VP Sales and Marketing.
"We have consulted with countless real estate agents, top home furnishing retailers and manufacturers, and interior designers, and we are more than confident that this application will overcome countless marketing obstacles facing our customer groups," says Five Star CEO Evelyn Saurette.
"We began with an effort to help homebuyers see past clutter and inappropriate furnishings in a few homes listed for sale," Saurette says. "Picture this has since evolved into so much more. We provide an opportunity for retailers and manufacturers to showcase 3D models of their product inside virtual properties viewed by serious buyers. In one quick and affordable package embedded into their own websites, real estate agents overcome many obstacles in helping their clients to visualize the full potential of each listed property."
Last but not least, Picture this provides better online information about real estate listings than photographs alone, helping consumers narrow down their search faster. "With Picture this .today, they will be able to find an ideal home, suitable office space, and furnishings that fit, all before scheduling a showing." Until now, there has been a disconnect between visualization software and the marketplace. Consumers typically have to visit a third-party site, download software and create floor plans, all before seeing any furnishing product. Picture this .today will do it all, providing homebuyers with a complete staged rendition of a property the moment that they land on the property listing.
About VividWorks
VividWorks offers an industrial grade, online 3D design-to-purchase platform that enables real time visual verification of any interior content - at any time, and enables customers to make a purchase within minutes.
VividWorks specializes in brining usability for sales solutions with an intuitive user interface, combining augmented reality seamlessly with virtual 3D and real time back-office, e-commerce and ERP integration.
VividWorks has a global base of more than 100 customers, is headquartered in Finland, with additional offices in Canada, USA, Denmark, Germany, Singapore and Japan.
About Five Star Innovations
Five Star is unveiling a comprehensive business model that embeds interactive and professionally staged 3D floor plans into realty websites.
Picture this .today is unique in that it solves marketing problems and provides benefits across the real estate, interior design, retail and manufacturing industries.
Picture this .today will be available throughout North America starting in October 2014.