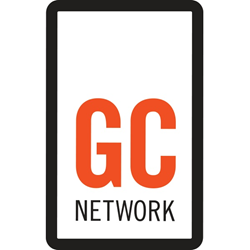 'GCN summits are unique opportunities for representatives of different companies to work together on mutual problems and find creative answers in a fun and engaging way.' - Matt Davies, Gift Card Network Director
Atlanta, GA (PRWEB) May 30, 2014
The Gift Card Network holds a series of regional creative brainstorming summits for the gift card industry. These summits focus on building comfortable working relationships and respect among a variety of merchants, vendors, and distributors.
Gift Card Network member Neenah is hosting the event. The Gift Card Network would like to thank sponsors of the event including Powerhouse Brands Consulting, Turner Trade Group, Jet, and MT&L.
Gift Card program consultants and Gift Card Network management team, Powerhouse Brands Consulting, will be mediating and recording the discussion as well as generating and designing the information to be published for Gift Card Network members after the event.
About Neenah:
Neenah Paper® is an innovative leader in the creation and manufacturing of premium, specialty and sustainable papers used for premium writing, text, cover, packaging, label, stored value cards and specialty needs. The Neenah signature portfolio includes market leading brands such as ESTATE®, NEENAH FOLDING BOARD®, CLASSIC®, ENVIRONMENT®, CRANE® Papers, ASTROBRIGHT® and ROYAL SUNDANCE™.
About Powerhouse Brands:
Powerhouse Brands is a gift card management firm, specifically focused on providing consulting, management, marketing, and media creation services to the gift card industry. Visit powerhousebrands.com for more information.
About the Gift Card Network:
The Gift Card Network is a the first gift card-specific marketing and collaboration platform. The network focuses on the identification of vital issues in the gift card industry and empowering its members to address these issues using connection, collaboration, and creativity. Members include companies that focus on the gift card industry. Find out more at http://www.thegiftcardnetwork.com.