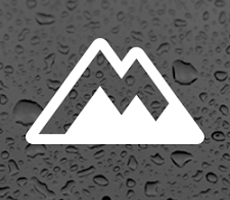 The all-new 2015 Chrysler 200 delivers the premium features customers want at a price they can afford.
Portland, OR (PRWEB) May 31, 2014
Chrysler has released its 2015 Chrysler 200 lineup, and McLoughlin Chrysler is ready to show it off in Portland, OR. The high-scoring fuel economy and advanced, easy-to-use technology have been the major buying factors to this exhilarating driving machine. While cruising along the highway, the driver's senses can be set at ease due to the smooth ride and the interior carefully constructed by Chrysler. With so much to brag about, the Chrysler 200 is easily comparable to luxury vehicles, but it sits at a very affordable price for this valuable driving experience.
The simple, yet elegant design chosen is also accompanied by a remarkable fuel economy: 23 MPG in the city and 36 MPG on the highway. The bar has been raised for all midsize sedans thanks to this new model, which is sure to impress Portland car shoppers. McLoughlin Chrysler has been amongst the first to have the Chrysler 200 available to prove itself to their loyal customers.
Al Gardner, President and CEO of Chrysler Brand, Chrysler Group LLC, says, "With fuel economy ratings of up to 36 miles per gallon and features typically found on more expensive luxury vehicles, the all-new 2015 Chrysler 200 delivers the premium features customers want at a price they can afford."
Under the hood, you can find either the standard 2.4-liter Tigershark MultiAir2 I-4 engine or the available Pentastar V-6 engine that produces 295 horsepower. The AWD system features a segment fully-disconnected rear axle that improves fuel economy by switching to a front-wheel drive when necessary. Plus, the extraordinary aerodynamics have been engineered with a 0.27 Cd, which enhances vibration and harshness, MPG and on-road dynamics.
All of these features have been specifically handpicked to enrich all aspects of this vehicle. For other vehicles in its class, this vehicle has far exceeded the basic requirements to keep up with the midsize class and has jumped to the next level while still being just as affordable.
This 2015 Chrysler 200 has been engineered specifically to provide a premium drive for those looking for a flawless mixture of extravagance and thrill. While steering behind the wheel, the comfort level is incomparable and the handling is sure to excite the motorist within. The 2015 Chrysler 200 is available now at McLoughlin Chrysler, a local Portland car dealership, for a test drive with ingenuity and value at every turn. Come in for your experience at 16800 SE McLoughlin Blvd., #102, Milwaukie, OR 97267 or call 866-524-3724 to schedule an appointment.