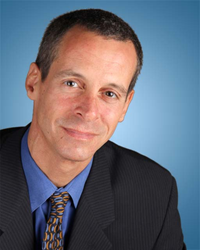 Washington, DC (PRWEB) June 01, 2014
Clinovations, LLC, a leading clinically oriented healthcare consulting firm, is pleased to announce that Jon D. Morrow, MD, MBA, has joined the firm as Senior Vice President, Life Sciences.
Clinovations' Life Sciences sector, which Dr. Morrow now leads, helps pharmaceutical companies achieve value by incubating and piloting a range of innovative strategies and solutions that use health IT to align with industry trends and new customer priorities. The Life Sciences team manages quality-improvement and population-health projects that redefine relationships that companies have with their key customers at the patient and health system levels. The firm's seasoned staff offers on-the-ground clinical and technical insight to improve screening, diagnosis, evidence-based treatment, and adherence, as well as patient engagement and satisfaction.
Dr. Morrow is a medical informaticist and a Fellow of the American College of Obstetricians and Gynecologists. He was most recently Senior Medical Leader in the Clinical Business Solutions group of GE Healthcare, where he led the Medical Quality Improvement Consortium. Prior to that, he was Chief of Information Technology and Medical Informatics in the Department of Obstetrics, Gynecology and Reproductive Science at the Mount Sinai School of Medicine and served as Physician Champion for their inpatient Epic transformation project. He was previously at Pfizer Inc., where was Medical Director for the overactive bladder portfolio and Senior Director of Research Informatics.
Dr. Morrow is an alumnus of the Massachusetts Institute of Technology and received his medical degree from McGill University. He completed his MBA and his MA in Medical Informatics at Columbia University, and he did his OB/GYN residency training at Prentice Women's Hospital and Maternity Center of Northwestern University. He holds appointments of Clinical Associate Professor of OB/GYN at the Mount Sinai School of Medicine and Adjunct Assistant Professor of OB/GYN at NYU School of Medicine. He continues to practice obstetrics at Bellevue Hospital in New York.
About Clinovations
Clinovations is a leading healthcare consulting firm offering strategic, clinical, and health IT advisory and management consulting services across the provider, public sector, life sciences, and payer domains. Our goal is to create innovative solutions to improve the efficiency, effectiveness, and quality of healthcare for patients.
Our firm's unique and unbiased perspective is formed at the intersection of public and private healthcare sectors, with insights into trends and changes emerging from recently implemented regulations. Our client relationships have connected us to all major stakeholder groups in healthcare. These relationships have given us the ability to develop integrated and comprehensive solutions that assist clients in achieving their clinical, operational, and financial objectives.
More than half of our extraordinary team consists of physicians and nurses; the remainder is made up of technology leaders, business executives, management consultants, and public policy experts. Our team's unique blend of skills and experience enable us to not only help organizations develop successful strategies, but also provide on-the-ground tactical support and execution. We meet client goals by delivering benefits-driven solutions.