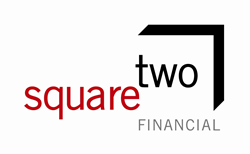 Julie is a dynamic and highly skilled executive with 25 years of experience in management and regulatory compliance in the financial services industry. - Paul A. Larkins, CEO, SquareTwo Financial
(PRWEB) June 02, 2014
SquareTwo Financial, a leader in the $100 billion asset management and recovery industry, has named Julie Fellows chief compliance officer. In this role, Fellows will lead all regulatory compliance initiatives for the company and its branch offices.
"Julie is a dynamic and highly skilled executive with 25 years of experience in management and regulatory compliance in the financial services industry," said Paul A. Larkins, president and CEO for SquareTwo Financial. "She knows how to create cross-functional teams to address growing regulatory complexities, and I look forward to working with her as we continue to demonstrate industry leading compliance practices that support our Fair Square Promise commitment to fair customer treatment."
Before joining SquareTwo Financial, Fellows was CEO and founder of J.A. Fellows and Associates. This followed nearly 15 years at KeyCorp, where she served in roles of increasing responsibility and complexity for the company's equipment finance and related organizations. Most recently, Fellows was senior vice president of portfolio management for Key Equipment Finance and a member of the executive team, reporting to the president. Responsibilities also included developing the regulatory compliance program for the global Key National Finance organization and serving as senior vice president, portfolio management and chief compliance officer. Previously, Fellows held positions of increasing responsibility in the credit and capital markets group at Republic Financial Corp. Prior to that, she worked with the Office of the Comptroller of the Currency as a national bank examiner.
"SquareTwo Financial continues to make investment in compliance a priority and has created innovative programs and processes in a time of sweeping regulatory change," Fellows said. "I look forward to working with SquareTwo Financial's pioneering team to further elevate compliance standards and ensure the best customer experience possible in the asset management and recovery industry."
Fellows has served on the boards of directors for several leasing industry organizations. She was actively involved on the University of Colorado Alumni Board of Directors for four years, and served as treasurer of the CU-Boulder Alumni Association an additional two years. As treasurer, she was a member of the executive committee, chaired the budget and finance Committee, and also served as a trustee on the University of Colorado Foundation board. Fellows also is involved with The Leadership Investment and its Leadership Ascent Program, and is a member of the organization's Wise Women Council.
About SquareTwo Financial:
SquareTwo Financial is a leader in the $100 billion asset recovery and management industry. Through its award-winning technology, industry-leading security and compliance practices, SquareTwo Financial creates a more effective way for companies and consumers to resolve their debt commitments. Lenders in the Fortune 1000 trust SquareTwo Financial to manage their debt portfolios. In all of its recovery efforts, SquareTwo Financial is committed to delivering the FAIR SQUARE PROMISE, the company's pledge to treat each Customer with fairness and respect. SquareTwo Financial is based in Denver, Colo. Visit http://www.squaretwofinancial.com for more information.