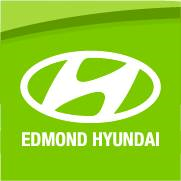 We have yet to be this excited for the Sonata to hit our market.
Oklahoma City, OK (PRWEB) May 31, 2014
Hyundai recently released the new seventh-generation 2015 Hyundai Sonata during the New York International Auto Show. After the immense success of previous Sonata releases, the latest model features a sleeker look through the Fluidic Sculpture 2.0 design, better riding quality, and heightened noise cancellation, as well as more advanced safety features.
The 2015 Hyundai Sonata has set the new gold standard for midsize sedan features and will be built at the Hyundai manufacturing plant for shipment to Edmond Hyundai this summer.
"We have yet to be this excited for the Sonata to hit our market and to see our customer's reaction to the new model. I am sure the 2015 Sonata lineup will far exceed their expectations," said Edmond Hyundai Customer Loyalty Manager, Emily Taylor.
With this vehicle there will be a grander, more refined grille and a wide air intake that shapes the front end of the vehicle. Minimal lines decorate the exterior while the design also alludes to the more improved performance that the 2015 Sonata offers.
People looking for a Hyundai in Oklahoma City who are searching for a more classic design will be drawn to the Sonata's exterior look that includes LED daytime lights, 16-inch alloy wheels and a rear spoiler. Additionally, the limited model contains rocker panel extensions and a dual exhaust that features a more dynamic style.
For the more aggressive driver in Oklahoma, Hyundai unveiled the Sonata Sport model that allocated a speedy front grille and rear bumper. The sport models run off of a 2.4-liter four cylinder engine and feature a dual exhaust and 18-inch alloy wheels.
"We expect the sport's model of the 2015 Sonata lineup to be a top seller at Edmond Hyundai," said Taylor.
The seventh-generation 2015 Hyundai Sonata will be available this summer at Edmond Hyundai if you have any further questions contact us at 866-924-9631.