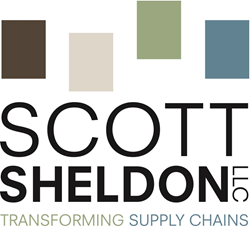 Scott Sheldon provides the strategy, project management and outside perspective...
(PRWEB) June 02, 2014
Scott Sheldon, LLC announced Friday morning that they are sponsoring Llamasoft's SummerCon2014; the supply chain design conference takes place in late June.
Look for Scott Spyker, CEO, to represent the firm at the conference.
The conference is the must-attend supply chain design conference for modelers and designers, analysts, procurement, supply chain directors and all C-level supply chain management. Training takes place June 23-24, followed by the conference June 25-27 at the Michigan League located in Ann Arbor (MI).
"As a strategic partner of Llamasoft, we thought it was important to establish more public dedication to the supply chain space," Scott Spyker, CEO of Scott Sheldon revealed. "We provide the supplemental holistic strategy and program management pieces to their software team."
In addition to the strategy and project management, Scott Sheldon provides an outside perspective coupled with Llamasoft's team of consultants performing the implementation.
Keynote speakers of the conference include Llamasoft President, Don Hicks; Bill Nye, The Science Guy; and many other noteworthy supply chain practitioners.
If you're interested in attending, you can find more information here.
About Scott Sheldon
Scott Sheldon, LLC is a global engineer of supply chain transformations across Healthcare & Life Sciences, CPG & Retail, and Manufacturing—and has been for over nine years. Their portfolio includes network optimizations, WMS implementations and clinical trial engagements for Multinational Healthcare Companies*, Pier 1 Imports, Rubbermaid and many other Fortune 500 companies.
*Due to confidentiality, we do not disclose the names of healthcare companies.
###
PR126-ks