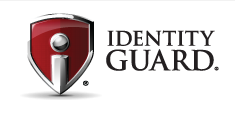 SafeConnex is about everything you do online and doing it in a way that is safe for your information.
Chantilly, VA (PRWEB) June 02, 2014
Identity Guard®, a leader in identity theft protection and online security, is pleased to announce the latest addition to its consumer privacy protection services suite, SafeConnexTM, is now available for download on the iOS and Android platforms. Embracing two-factor authentication technology, SafeConnex is a cross platform application provided free of charge that allows consumers the ability to be able to safely access the Internet through the Secure View™ proprietary browser and securely manage their passwords and online account information.
"The Internet is a part of our everyday lives and people need to be able to connect without having to worry if the websites they visit are legitimate and their information is safe and secure. SafeConnex is about everything you do online and doing it in a way that is safe for your information," says Steve Schwartz, President of Identity Guard.
Available at no cost, SafeConnex allows users to:

Browse with confidence using safe search
Know the websites they visit are legitimate through IP Verification
Securely store passwords
Convenient login from a PC, Tablet or Mobile device
Securely synch passwords from a PC to a Mobile device
Access key services designed to help protect their identity
Shop safely with their saved credit cards and secure browser
To learn more about Identity Guard SafeConnex, please visit http://www.identityguard.com/safeconnex.
About Identity Guard
Identity Guard is a proactive identity and credit protection service that delivers premium solutions to help busy families and individuals take control over their personal and private information. Our services help educate and empower individuals to protect themselves from the growing threat of identity theft with premier identity protection and credit monitoring solutions. Identity Guard is provided by Intersections Inc. (NASDAQ: INTX), which, since 1996, has protected more than 36 million consumers.