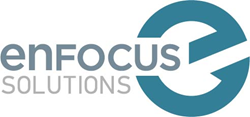 Our resources make it easier to perform BA tasks so that you're spending less time figuring out what to do, and more time doing it.
San Antonio, Texas (PRWEB) May 31, 2014
For the first time ever, Enfocus Solutions' RequirementCoach™ will be available for yearly subscription starting June 15. RequirementCoach™ provides individuals involved in business analysis with resources for managing business analyst (BA) tasks and responsibilities, whether or not they are subscribed to Enfocus Solutions' Software. This unique website is filled with resources to help individuals grow as a BA.
"We've developed an extensive collection of proprietary resources for individuals involved in business analysis," said Enfocus Solutions' CEO Parker. "We've gotten a lot of requests for access to our resources from people who aren't subscribed to our software. So we're finally making it available to everyone."
Until now, RequirementCoach™ was only available to users of Enfocus Solutions' software designed for agile program and portfolio management (PPM) and service design. Starting June 15, RequirementCoach™ will be available on an individual subscription basis for $99 per year.
The public release of RequirementCoach™ is well timed for the PMI's new Professional Business Analysis (PBA) Certification, as well as IIBA's latest release of the Business Analysis Body of Knowledge (BABOK), due for public distribution later this year.
"The resources in RequirementCoach™ perfectly supplement PMI's new PBA certification, as well as IIBA's CBAP and CCBA certifications," said Parker. "Our resources make it easier to perform BA tasks so that you're spending less time figuring out what to do, and more time doing it."
Users of RequirementCoach™ can access resources to learn best practices and useful techniques for requirements management and other vital business analysis responsibilities, such as:

Stakeholder Collaboration
Needs Elicitation and Assessment
Requirements Traceability
Enterprise Analysis
Requirements Analysis
Solution Assessment and Validation
RequirementCoach™ users have access to a variety of training videos and downloadable documents:

White Papers—In-depth white papers on various topics relevant to common business analysis pain points and hot topics.
Checklists—PDFs developed for ensuring BA tasks are completed successfully throughout the project lifecycle. Checklists focus on four areas: Business Process Improvement, Requirements, Project Discovery, and Project Delivery.
Techniques—Brief instructional guides on techniques that can be used in any area of business analysis. These documents are helpful to the BA who wants to learn about a new technique or brush up on an old one.
Templates—Sample templates designed for project management and business analysis tasks. Each document can be downloaded and modified as needed using Word and Excel. These are especially useful for individuals without a subscription to Enfocus Solutions' Software.
Sample Content—Example KPIs, requirements, and stakeholder personas researched and developed by Enfocus Solutions to be used as a reference in various types of projects. RequirementCoach™ users may use the Sample Content as provided or modify to their own needs.
Complete BA Methodology—An extensive business analysis methodology developed by Enfocus Solutions and based on industry best practices (ie., PMBOK, BABOK, and CBOK). The methodology is described from multiple perspectives and fully documented in an in-depth series of ten reference guides.
Training Videos—Videos written and produced by Thought Leader and requirements expert Karl Wiegers. This training series of 35 videos provides effective advice on various topics and best practices related to the end-to-end requirements development process. (Coming soon: an exciting new video series developed by CEO Parker.)
The authors of RequirementCoach™ are constantly adding new content and updating old practices to ensure users are provided with the best reference resource for brushing up on business analysis skills and responsibilities.
About Enfocus Solutions
Enfocus Solutions is a provider of software and services to help organizations deliver more value from products and services. With Enfocus Solutions' strategic professional and software services, organizations have the capabilities to enable successful business change of people, processes, and technology. Enfocus Solutions' software and services support the agile definition and maintenance of end-to-end IT and shared services, helping organizations achieve better business outcomes by aligning services with business needs and delivering higher ROI.